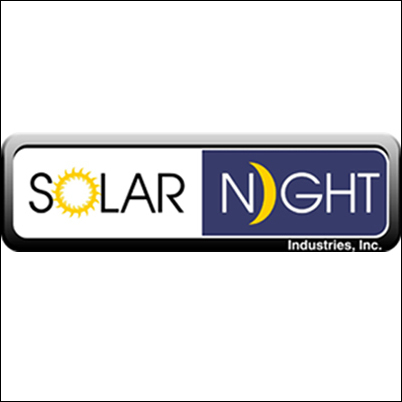 It is not uncommon to see industries where the major players have affiliate programs
Saint Louis, MO (PRWEB) March 28, 2006
Solar Night Industries, Inc., (OTC Pink Sheets: SLND.PK - http://www.SolarNightIndustries.com) announced the launch of its Affiliate Marketing Program and the creation of SolarNightStore.com, as a means to facilitate sales of its solar products.
The SolarNightStore.com is a fully integrated e-commerce platform that allows the Company to market solar and renewable energy products direct to the global market and consumers. The SNI Affiliate Marketing Program, is a web based infrastructure that enables other companies to partner with SNI in the marketing and sales of solar products.
"It is not uncommon to see industries where the major players have affiliate programs," stated Jason Loyet, SNI President and CEO. "Affiliate marketing has facilitated the rise of many leading companies. Amazon.com, one of the first important adopters, now has thousands of affiliate relationships. We have established a generous commission structure, and will be providing a steady stream of new products to our affiliate partners."
"The introduction of the Solar Night Affiliate Marketing program will allow for SNI to widen the reach of our brand and products through the strength of cutting edge online marketing", continued Loyet. "Solar Night Industries' innovative products continue to fill a void between the creative forces of solar innovation and consumers who are yearning for alternative energy solutions to everyday problems. Today's launch of the Solar Night Affiliate Marketing program enables SNI to reach our goal of distributing our products to a growing global audience of consumers that are seeking innovative alternative energy products."
The Solar Night Affiliate Marketing program can be accessed by visiting: http://www.solarnightstore.com/affiliate.
About Solar Night Industries, Inc.
SNI is based in St. Louis, Missouri (USA), and was founded by technology, manufacturing and sales executives with extensive industry experience and proven track records of success. The company has operations in St. Louis, Missouri and Sarasota, Florida, with satellite offices in Mainland China. The company is developing products for consumer, business, and government markets. For more information, please visit http://www.SolarNightIndustries.com.
Safe Harbor Statement
This press release contains forward-looking statements which are made in reliance upon the "Safe Harbor" provisions of the Private Securities Litigation reform Act of 1995. Actual results could differ materially from the statements expressed or implied herein due to a variety of factors including, but not limited to: the development of Solar Night Industries' solar cell technology and solar solutions, ability to secure additional financing, the successful marketing and distribution of Solar Night Industries' products, market acceptance of Solar Night Industries' products and technology, competition and timing of projects and trends in the solar industry, as well as other factors. The forward looking statements contained herein are made only as of the date of this press release, and Solar Night Industries undertakes no obligation to publicly update such forward looking statements to reflect subsequent events or circumstances.
Contact:
Jason Loyet, President
Solar Night Industries, Inc.
314.922.0154
http://www.SolarNightIndustries.com
# # #