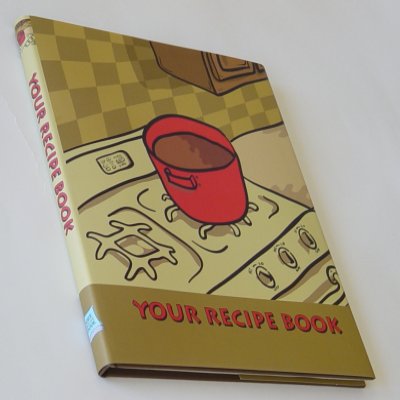 (PRWEB) March 29, 2006
The spring / summer wedding season is about to kick off and with it comes the usual dilemma: What to get the bride and groom who already have more kettles and toasters than they can make tea and toast bagels with? The folks at yourrecipebook.co.uk have come up with a clever solution. A personalised, stylish recipe book which is 100% unique.
It takes just three steps: 1.Choose the design 2. Invite family, friends or colleagues to contribute their favourite recipes as well as a personal message to the happy couple. 3. Sit back and let Your Recipe Book take care of the rest. Four weeks later, a high quality, hard backed, anthology of recipes and good wishes is ready for delivery. It really is as simple as that.
Priced at £99 / €149 / US $170, it's a perfect wedding gift. It goes without saying that it makes an ideal present for any foodie or chef extraordinaire too.
A sample of the finished product is on view at http://www.yourrecipebook.co.uk
For more information:
http://www.yourrecipebook.co.uk
Contact:
Telephone: +44 (0)20 8123 8762
###