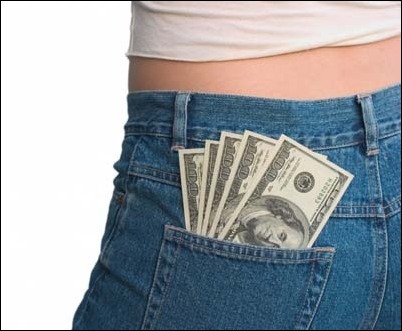 Phoenix, AZ (PRWEB) March 30, 2006
NextStudent, http://www.nextstudent.com/, one of the nation's premier education funding companies offering both consolidation and reconsolidation programs, is working diligently to ensure that borrowers' reconsolidation applications arrive at the Department of Education in Kentucky by tomorrow, March 31.
This is the last chance for borrowers to reconsolidate their student loans and receive benefits and incentives before the Department of Education ceases to accept applications, as reconsolidation no longer will be available after March 31.
Many cuts and changes to the federal student loan program included in the Deficit Reduction Act are set to take effect on July 1. However, the Department of Education recently changed the effective date for reconsolidation to March 31 so that all its paperwork is complete by June 30. With that in mind, borrowers only have two days left to reconsolidate and get in their applications to NextStudent to reduce their monthly payments and save thousands.
The staff at NextStudent is compelled to provide the best customer service the student loan industry has to offer by going above and beyond for our customers. The entire staff is working diligently and is dedicated to doing everything possible to comply with the laws the Department of Education recently implemented requiring that reconsolidation applications are postmarked by March 31.
We are paying additional fees at no extra charge to our customers to send all reconsolidation applications by overnight mail. All our airport drops will be made this evening and tomorrow with hopes of ensuring that the overnight packages arrive at the Department of Education by March 31.
This is the absolute last chance for borrowers to take advantage of a program to help ease their monthly payments. NextStudent's reconsolidation program is available to borrowers with a balance of $10,500 or more. Through the program borrowers are able to retain the interest rate on their original consolidation. In addition, borrower benefits include interest discounts offered from lenders that previously were not available when consolidation first was presented.
NextStudent's reconsolidation program is available when borrowers have one or more lender. Through reconsolidation borrowers can re-extend their monthly payment term, which lowers the monthly payment, depending on a borrower's balance.
Other incentives include a 1 percent rate reduction after 36 consecutive on-time payments and a 0.25 percent rate reduction with automatic withdrawal setup. With barely two days left, it is important for borrowers to sign up now.
About NextStudent
NextStudent, http://www.nextstudent.com/, listed at No. 15 on the Top 100 Consolidating Lenders for fiscal year 2004, is dedicated to helping students and their families find affordable ways to pay for college. NextStudent offers one-on-one education finance counseling and has a portfolio of highly competitive education lending products and services including an online scholarship search engine, low and no-cost federal student loans , parent loans, private loans, student loan consolidation programs, student loan reconsolidation programs and college savings plans.
The NextStudent Scholarship Search Engine, one of the nation's oldest and largest scholarship search engines, is updated daily, available free of charge, completely private – and represents more than 800,000 scholarships worth $2.8 billion.
For more information about NextStudent and its student loan reconsolidation program, please visit the company's Web site at http://www.nextstudent.com/.
Contact:
Rob Lawson
NextStudent
800 658-6801
# # #