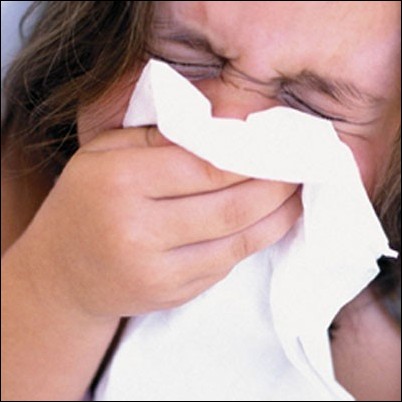 100 most-challenging places to live with allergies
Bethesda, MD (PRWEB) March 31, 2006
It's just about that time of year again to stuff those pockets full of tissues and face the pollen-wielding outdoors. Experts predict that this year's allergy season could be particularly severe because several regions enjoyed unseasonably warm weather throughout the winter and early portion of spring. Each year, the Allergy and Asthma Foundation of America (AAFA), in cooperation with research partner Pollen.com, identifies the top 100 cities in the United States that are the worst for seasonal allergies. This causes many to wonder how their city will fare, and alternatively, how they will prepare and arm themselves against the onset of itchy, watery eyes, runny noses and sneezing fits. According to the American Academy of Allergy, Asthma and Immunology, allergic diseases are the 6th leading cause of chronic disease in the United States and cost the healthcare system around $18 billion annually. On the cusp of allergy season, FLAVORx Inc (http://www.flavorx.com), the company dedicated to improving the health through better medicinal compliance, has compiled the best in allergy tips, facts and treatment to prepare allergy sufferers for the upcoming season.
At the top of AAFA's 2005 "100 most-challenging places to live with allergies" list was Lexington, KY, followed by Little Rock, AR, Chattanooga, TN, Louisville, KY and Johnsonville, TN. Rankings are based on pollen scores (airborne allergens), allergy medications used, and number of allergy specialists in the area. Though the 2006 list has yet to be released, trends typically remain the same from year to year with the leading cities typically clustered in the southeastern U.S. Similarly, Pollen.com, a resource for up-to-the-minute allergy conditions, currently notes high pollen levels in southern states such as Mississippi, Louisiana and Georgia.
So what are the factors that differentiate the symptoms of a cold from the symptoms of allergies?
The onset of allergy symptoms tend to occur all at once while with a cold they tend to appear one at a time.
A cold typically lasts 7-10 days whereas an allergic reaction continues only as long as the child is exposed to what caused the allergy.
Allergies typically have a clear nasal discharge, but with colds expect a yellowish discharge.
Sneezing is more common with allergies, especially when sneezing occurs two or three times in a row.
With children that suffer from allergies, it is important that they understand that they need not alone or left out because of their allergies. The National Institute of Allergy and Infectious Diseases estimates that 35 million people in the United States suffer from seasonal allergies. Furthermore, they should not feel hindered by their condition as many high-profile athletes and entertainers like Jerome Bettis, Elizabeth Taylor, Coolio and "Garfield" cartoonist Jim Davis have led successful and productive lives despite suffering from allergies and asthma.
There are several pediatric over-the-counter and prescription medications that can help control allergy symptoms. Popular antihistamines include Benadryl®, Triaminic® and Dimetapp®, which can all be easily flavored to combat a child's resistance to the medicine's unpalatable taste or unpleasant smell. Taste-test approved and FLAVORx flavors that pair well with these antihistamines include Raspberry, Grape and Pineapple. However, many experts discourage the frequent use of these over-the-counter medications because they can cause drowsiness in children. Most of the newer prescription medications are non-sedating, such as Zyrtec®, which is available in syrup form and approved for children as young as six months. Its taste can be successfully masked with flavors such as Bubblegum, Grape and Orange. Claritin® is also available as a syrup for young children, but to date is only approved for children 2 years and older. This syrup can be converted to a better-tasting liquid medication with flavors such as Citrus Punch, Grape and Bubblegum. For older children, prescription allergy medications are virtually the same as in adults (Allegra®, Clarinex® and Zyrtec®), but administered in a lower dosage.
For seasonal type allergies, it is best to start using these medications before the allergy season begins and continue using them throughout the season. It is important to remember that allergy medications treat the symptoms and do not actually prevent allergies from occurring. Children can rest-assured that the addition of FLAVORx will not agitate their allergies as the flavorings are non-allergenic and also safe for all food allergies.
FLAVORx sets the industry gold-standard for scientifically-tested and specifically-designed flavorings for over-the-counter and prescription medications. FLAVORx is currently available nationwide at pharmacies such as Walgreens, Wal-Mart, CVS, Rite-Aid and Target. Its 42 flavor repertoire has appealed to taste buds for over 10 years.
For more information, please contact Teresa Chen at 800.884.5771, extension 234.
# # #