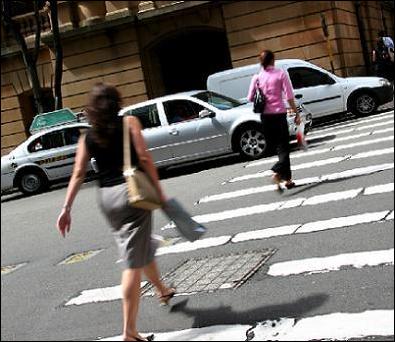 Understandably, people are time poor and would rather spend their free time doing pretty much anything else other than shopping around for car insurance!
(PRWEB) April 6, 2006
If shopping around for the best car insurance quote excites you as much as visiting the dentist, new Australian financial services company, ARTOG.com.au, have launched an Australian first service that will be music to your ears. The company allows you to easily compare car insurance quotes from up to ten major insurers. Not only will this service save you tedious hours on the phone and internet, it could potentially save you thousands of dollars each time you insure by identifying affordable insurance for your circumstances.
"Everyone knows if you shop around and compare quotes, you will always get a better price," states ARTOG General Manager, Kevin Sherman. "Understandably, people are time poor and would rather spend their free time doing pretty much anything else other than shopping around for car insurance!"
ARTOG's 'Compare My Rates' (http://www.artog.com.au/ArtogPersonalQuote/ApplyStep1.aspx) feature is quick, simple and personalised. You simply enter your personal details once, and within two days receive an emailed price listing for the major insurers. This enables you to make a side-by-side comparison of the policy costs. In most instances ARTOG provides a quote number so you don't need to re-enter your details when purchasing cover from your preferred insurer. The entire process is at no cost and totally obligation-free.
The savings on offer can be shown in the following example…
A 2004 Hyundai Accent (5Door Auto valued at $14,000) driven by a 20 year old female with no claims to her name would cost $4,411 to insure with one company or as little as $1,581 with another – that's an incredible saving of $2830 (a 64% reduction). And ARTOG offers this service completely free. A list of other examples can be found in a separate document.
Customer feedback has been extremely positive during the test period…
Thanks a lot for your service; it saved me $1500 AUD by comparing all quotations at the same time." Connie Hamm (NSW)
"Thank you for your website. It made comparing insurance 100 times easier than trying to ring 10 insurance companies, waiting in the inevitable queues, giving your information 10 times and then having to ring someone back to take up their insurance. I love your prompt results as well, well done! An efficient and extremely useful site." Shannon Butler (NSW)
As a totally independent company, ARTOG is not bound to any financial institution. "Our services are designed to serve our customers, not the banks or insurance companies. Our aim is to use the power of the internet to deliver great value financial services to consumers; just like buying airline tickets online. Rather than causing a loss of revenue for insurance companies, this will stimulate people to purchase who previously thought insurance was out of their financial reach."
Further details: http://www.ARTOG.com.au or 1300 782 066
To interview Kevin Sherman or a happy ARTOG customer, please call Drew Lambert at Markson Sparks On (02)99699 2000 or 0425 200 606
ABOUT ARTOG
ARTOG is a financial portal, headquartered in Sydney. The company provides a comprehensive and independent online source of information for all consumer related financial service enquiries.
ARTOG'S founders are pioneers in the internet space having previously established one of Asia Pacific's leading online travel reservation businesses. Setup in 1995, Flairview Travel operated two hugely profitable websites which saved consumers money by price comparing hotel accommodation online. The websites – HotelClub.com and RatesToGo.com – were sold in 2004 and both founders left to set up ARTOG.com.au.
In addition to car insurance, ARTOG offers comprehensive information on mortgages; car finance; business finance; personal loans; life insurance, income protection and home and contents insurance. Visitors to the website gain free access to an extensive rate comparison feature, news, guides, and forums as well as access to the best brokers in Australia as rated by their customers.
###