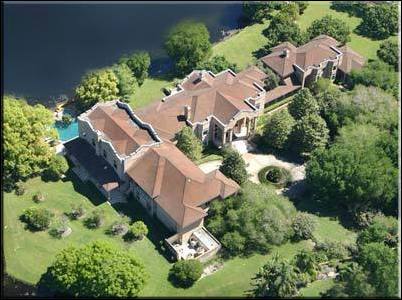 Tampa, FL (PRWEB) April 1, 2006
Higgenbotham Auctioneers International announced today that the 30,000± square foot Tampa mansion formally owned by the oft thought controversial Paul Bilzerian has been slated for auction on Thursday, April 27th at 7:00 p.m.
The sale of the 11-bedroom, 17-bath mansion, located at 16229 Villarreal de Avila inside the exclusive Avila subdivision of Northern Tampa, is expected to draw national attention due to its former owner's colorful history.
The story line on this massive home continues to unfold as advertisements displayed in local newspapers have indicated that the property was to be sold on April 8th by a Clearwater based Auction Company. These early ads are not correct.
Higgenbotham Auctioneers was awarded the sale by Mike Luetgert, the properties court appointed receiver. The Hillsborough County Court has also authorized the sale, which will be held in the mansion at 7pm on Thursday, April 27th.
The 30,000s.f. ± Estate home that is reportedly the largest dwelling in Hillsborough County is situated along the shores of Lake Chapman and its grounds encompass a total of 3.5± acres. Major features include the second floor 3/4--regulation size gymnasium and racquetball court, a 5,400 s.f. ± Two-story guest home and immaculate lakeside pool. The inside décor is an artisan's treat with hardwoods, marbles and granite skillfully used throughout the impressive dwelling.
Founded in 1959, Higgenbotham Auctioneers International (HAI) utilizes the auction method of marketing to sell intellectual property and real estate throughout the United States and the world. Higgenbotham's success is attributed to the company's stellar track record in marketing unique properties and the firm enjoys continuing relationships with Fortune 500 clients such as Alcoa, Wal-Mart, and Albertson's Supermarkets, as well as many other publicly traded and closely held companies.
For more information on the Avila or other Higgenbotham auctions please contact John Haney at Higgenbotham Auctioneers (800) 257-4161 or visit our Web site at http://www.Higgenbotham.com.
# # #