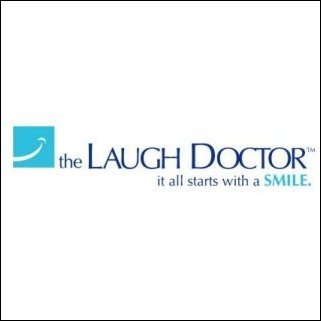 Seriousness means over-reaching -- taking responsibility for things beyond your own power, such as the outcomes and results of hard work. Consequently, you're positioning yourself incorrectly as the 'center of the universe,'
(PRWEB) April 4, 2006
This April marks National Stress Awareness and National Humor Month. The Laugh Doctor, Clifford Kuhn, M.D., a nationally recognized psychiatrist, public speaker and life strategy guru, offers tips on how humor can help combat stress.
"I don't consider it accidental that stress and humor should be so closely linked. While they appear to be polar opposites, the two have much in common," stated Dr. Kuhn. "My work over the past 35 years with the natural medicine of humor has uncovered the primary culprit behind unhealthy stress symptoms, as well as the key to simple, healthy stress management."
After decades of work with chronically and fatally ill patients, Dr. Kuhn's medical practice has clearly identified the cause of painful stress symptoms: seriousness.
"Seriousness means over-reaching -- taking responsibility for things beyond your own power, such as the outcomes and results of hard work. Consequently, you're positioning yourself incorrectly as the 'center of the universe,'" Dr. Kuhn said.
Stress-related illnesses and suffering is at an all-time high in America and increasing every year. Dr. Kuhn recommends incorporating the following steps to put more fun back into your life:
Step One: It All Starts With a Smile
"Fortunately, we are all equipped with the finest possible stress management mechanism: the natural medicine of humor and the ability to laugh with ourselves. Count the number of times you smiled in the past hour. Don't feel like smiling? Then fake it. Your body's physiology won't know the difference and after a while your subconscious will take over and your mood will lighten effortlessly."
Step Two: Choose To Motivate With Fun, Not Fear
"Will you be inspired by fear or by fun? It is impossible to sustain fear-based behavior without breaking down or burning out, the issue becomes balance. Fun balances fear. The ultimate question is not, "Are you without fear?" but "Is your fun in balance with your fear?"
Step Three: Tell the Truth
"Getting in the habit of telling yourself the truth will cement humor's powerfully positive effect over your stress. Your stress management becomes second nature when you are first honest with yourself each day."
"Remember, 'Attitude Is Everything,' but don't get obsessive about it as perfectism causes stress too. Be content with removing some of your stress, and taking the edge off, so that you function as a healthier, happier and more productive humor being," Dr. Kuhn said.
About Dr. Cliff Kuhn,
Dr. Cliff Kuhn, the Laugh Doctor, is a 35 year psychiatrist, medical school professor, professional speaker and personal coach who helps individuals and groups enhance performance, productivity and health by creating and sustaining more fun. He offers uplifting keynotes and after-dinner presentations, as well as full and partial day seminars and workshops, which teach audiences as diverse as corporate executives, physicians and chronically ill patients how to rediscover their natural humor resources.
Interested in taking the humor quiz to see how well you're using humor to reduce stress? Go to http://www.drcliffordkuhn.com
Media Contact:
Deborah Lanore
502.802.2215
# # #