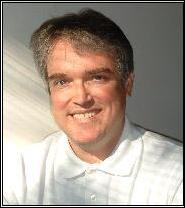 The Home-Based Bookstore: Start Your Own Business Selling Used Books on Amazon, eBay or Your Own Web Site
Falls Church, VA (PRWEB) April 3, 2006
Book collectors are offering the highest prices for rare history, science, and art books, leaving few fiction works on this month's Top 20 List compiled by online bookselling guru Steve Weber.
April's most highly sought-after book among online collectors is "Sketches from Venetian History" with a pricetag of $2,475. The two-volume set printed in 1834 details the history of Venice from its 1173 settlement until 1798.
Just two classic fiction works made this month's list, but the oldest is the 1822 novel "George Hamilton" by Lady Caroline Lamb.
Weber's list includes a nonfiction book that has become white-hot some 24 years after being self-published and largely ignored. Thanks to recent Internet chatter, buyers are offering $1,250 for a copy of "Some Things are Known." Dorothy Burdick financed the printing of her 1982 government-conspiracy story after publishers turned it down.
"People still collect the great novels, but with more folks getting into book collecting on the Internet, prices on scarce nonfiction books are skyrocketing," said Weber, author of "The Home-Based Bookstore."
Steve Weber's April Top 20 Most-Wanted List:
1. Sketches from Venetian History
Author: Edward Smedley (1834)
Price: $2,475
2. The Negro at Mound Bayou
Author: Aurelius Hood (1910)
Price: $2,300
3. The Tourist's Grammar, or Rules Relating to the Scenery and Antiquities Incident to Travelers
Author: Thomas Dudley Fosbroke (1829)
Price: $2,000
4. Travels and Adventures of Dr. Lynn
Author: H.S. Lynn (1882)
Price: $2,000
5. German-Americans in the World Wars
Author: Don Heinrich Tolzmann (1998)
Price: $1,500
6. SUMO
Author: Helmut Newton (2000)
Price: $1,500
7. Twenty-five Prints of Leopoldo Mendez
Author: Leopoldo Mendez (1943)
Price: $1,244.00
8. Such Things Are Known
Author: Dorothy Burdick (1982)
Price: $1,240.50
9. Sierra Nevada: The John Muir Trail
Author: Ansel Adams (1938)
Price: $1,200
10. Cerebellar cortex: Cytology and Organization
Author: Sanford Palay (1974)
Price: $1,000
11. Groups of Cattle, Drawn From Nature
Thomas Sidney Cooper (1839)
Price: $1,000
12. The New York Trilogy (Audiocassette)
Author: Paul Auster (1987)
Price: $1,000
13. A Very Good Way of Making Money
Author: Simon Haines (1990)
Price: $1,000
14. Synergetics Dictionary: The Mind of Buckminster Fuller
Author: E.J. Applewhite (1986)
Price: $1,000.00
15. Antonio Lopez Garcia
Author: Francisco Calvo Serraller, Edward Sullivan (1990)
Price: $1,000
16. Autobiographical Recollections of Sir John Bowring
Author: John Bowring (1877)
Price: $1,000
17. Souvenir of General Richard Gentry: A Missouri Pioneer and Soldier
Author: Thomas Benton Gentry (1899)
Price: $1,000
18. Weems's Simultaneous Star Altitude Curves
Author: P.V.H. Weems (1928)
Price: $1,000
19. A Monograph of the William K. Vanderbilt House
Author: John Vredenburgh Van Pelt (1925)
Price: $900.00
20. Graham Hamilton (1822)
Author: Caroline Lamb
Price: $900
About Steve Weber's Top 20 Most-Wanted List:
The list is based on offers from Internet book shoppers on Amazon.com and eBay, who are willing to buy these titles sight unseen from other collectors who agree to sell at a fixed price.
In the pre-Internet days, used bookshops kept a list like this, known as its "want list." For customers willing to spend enough, shop owners would thumb through rare-book catalogs, or even place long-distance phone calls to locate the book.
Today this collectors' market is dynamically updated on the Web. A real-time list of the top 35,000 most-wanted books is displayed at: http://www.weberbooks.com/buyerswait.htm
These books and others are routinely sold at varying prices at auction and at rare-book shops. Prices on this list are not expert appraised values. This list is not endorsed by Amazon or eBay.
The list is compiled by Steve Weber, author of "The Home-Based Bookstore: Start Your Own Business Selling Used Books on Amazon, eBay or Your Own Web Site" (ISBN 0977240606). For more information, see http://www.weberbooks.com/selling/selling.htm
Contact: Steve Weber, steve_weber (at sign) yahoo.com
# # #