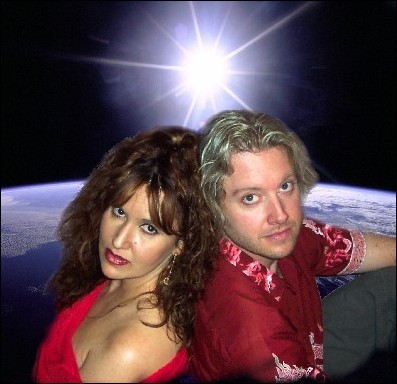 We wanted to create music that would inspire our listeners
Seattle, WA, (PRWEB) April 6, 2006
Blending heartfelt humanitarian lyrics with a variety of contemporary musical components, Tam Katzin and Chad Quist of the music duo "Light Euphoric", have created a unique blend of music that is setting the stage for a new era . . . a new world. They call it "Humanitarian Pop."
Their new single, "One with the World", will be released on May 1, 2006 in honor of Global Love Day . . . a one day planetary event inviting people around the world to join together in celebrating and expanding Love. A pre-launch, limited edition, mini CD featuring 5 songs from their up and coming debut CD will be available for purchase for only $10, with 50% of the profits going to The Love
Foundation, a nonprofit 501c3 humanitarian organization.
"We wanted to create music that would inspire our listeners", said Tam Katzin of Light Euphoric, "but most of all create music that might act as a change agent that serves as a specific purpose . . . speaking to the human heart. Our new single entitled 'One With The World' was specifically written with Global Love Day in mind, so it was very important to us to share a portion of our proceeds with The Love Foundation, the sponsor of Global Day."
You can find more information on Tam and Chad, their new CD and Global Love Day at light euphoric.
###