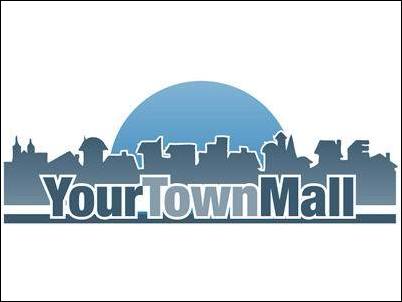 local information at your fingertips.
Valley Stream, New York (PRWEB) April 5, 2006
YourTownMall.net announces major upgrades to its over 65,000 local US town websites.Recently YourTownMall has upgraded its yellow page section in all local town websites. The new yellow pages has over 12.5 million records,over 1.5 million website listings(Urls) and can support over 19,000 SIC codes. YourTownMall is now offering "free" ad placement in its classified sections.This is in addition to its free self serve local events calendar.
YourTownMall published its first 3,200 town websites in October 2004.By March of 2005 YourTownMall had grown to over 65,000 local United States town websites, and had been visited by over 1 million unique visitors. It was at this time that the company felt that their local information search concept was proven.Since then, http://www.yourtownmall.net has been a work in progress.YourTownMall is constantly being upgraded, with many upgrades coming from suggestions that have been received from YourTownMall users. The company feels it is important to listen to their users.A YourTownMall spokesperson explains that their users are the "heartbeat" of their business.
The portal site is http://www.yourtownmall.net and can be viewed as a gateway to local America. When a user goes to the site,they can select from 65,000 local town sites. First the user has to select the state and then they have a few options in which to find a specific town.Each town site has the same format, which helps to make it easy to use when moving from town to town.YourTownMall is being built on a concept of being able to find local information easily, said Donovan Neita, the company's CEO.
Once on a local site, you will be able to find the new and improved yellow page section,travel and tourism information,shopping(local and national),government listings,community listings,entertainment section and much more!
YourTownMall is establishing a "win-win" situation for both users and for organizations that are looking to target advertise to a specific area. With business programs such as The Spotlight Corner, Featured Sponsor,Enhanced Yellow Page advertisements,YTM Connect-the online circular program and more allows for the local YourTownMall agent the ability to be a tremendous resource to a business.YourTownMall is finding that organizations from hospitals to non profit youth leagues are realizing how YourTownMall can help them in getting "the word out".
YourTownMall's decision to offer free classified services is part of its "win-win" policy.People can go on to a given site and post general classifieds,employment,dating,personals,real estate and autos all for free.An example is an employer can place an help wanted ad in specific town, and somebody who is looking for employment in a specific town could find employment.YourTownMall feels that this new policy falls in line with its philosophy of trying to help local economies.When you need useful local information at your fingertips, you will find it at http://www.yourtownmall.net
About YourTownMall LLC:
Headquartered in Valley Stream, N.Y., YourtownMall LLC is an affiliated company of ATM Merchant Group Ltd.
The YourTownMall (YTM) program's business model is based on using established Independent Sales Organizations (ISO's). Extensively used in the credit card industry, the ISO was a critical factor in the meteoric rise in the use of credit cards.
YTM sites are populated with local information such as:
Government offices
Job opportunities
Business listings
Community events
Medical services
Local weather
School events
Restaurants
..... and much more
YourTownMall is a network of over 65,000 local U.S. Internet town websites. YTM provides "local information at your fingertips."
###