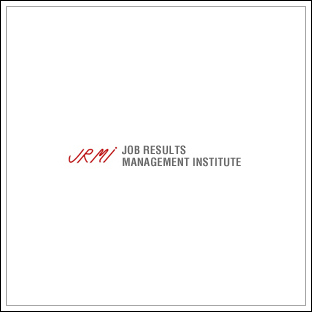 Winston Salem, NC (PRWEB) April 5, 2006
Winston-Salem, NC (PRWEB) April 5, 2005 -- Results-Oriented Job Descriptions, focusing on results to be accomplished instead of on tasks to be performed, can now be purchased on-line from the Job Results Management Institute, http://www.jrmi.com . Results-Oriented Job Descriptions, a revolutionary human resource management tool, are used by managers, business owners, and human resource professionals to create a more powerful and dynamic workplace. The database now available saves you time and expense from doing your own job description writing.
A traditional task-oriented job description might merely require, "Answers the telephone," whereas the more useful and motivating Results-Oriented Job Description uses a three-line structure and boldface caps on the first line to focus attention on the desired outcome and why the task is important, in this way:
HELPS CUSTOMERS
by
answering the telephone.
To manage human resources more thoroughly and legally, management guides specific to each job description can be purchased to focus on qualifications, interviewing, orienting, training, and performance appraisal. Additionally, Performance Objectives are available in selected job categories to augment job descriptions and to plan and manage employee performance.
Sample Job Descriptions, a summary of each job in the database, and FAQs about Results-Oriented Job Descriptions and related issues can be reviewed on the site.
Because life is not only about work, and to build better human relationships everywhere, results-oriented job descriptions for parents, spouses, children, siblings, neighbors, friends, and others who want to benefit from understanding the key goals of their "job" are available for free downloading.
Although the number of job descriptions currently offered is the largest results-oriented database available anywhere, soon, over 2,000,000 job descriptions specialized by industry, product, service, organization function and much more, will be released on the site -- dwarfing the 27,000 or so jobs in the classic Dictionary of Occupational Titles. If the exact job description needed is not found in the database, a custom job description writing service is offered.
About Job Results Management Institute:
The Job Results Management Institute consults with all types of organizations worldwide to champion results-oriented human resource management strategies. Roger Plachy and Sandy Plachy, principals, created the Results-Oriented Job Description almost 30 years ago. They are authors of the books, Results-Oriented Job Descriptions, More Results-Oriented Job Descriptions, Performance Management, and Building a Fair Pay Program.
# # #