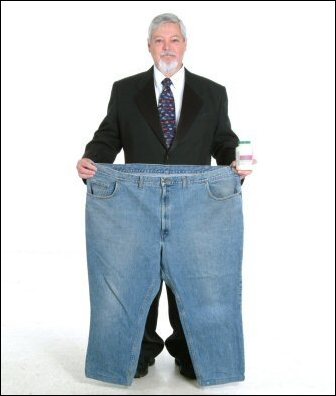 There's full scientific information available at our educational website www.fbcx.com.
(PRWEB) April 5, 2006
ArtJen Complexus, a start-up Canadian company based in Windsor, Ontario announces its first shipment of FBCx to Taiwan in accordance with its recently signed agreement with Amer-Asia of the USA and KT International Group of Taiwan.
For generations, traditional Chinese therapies based on herbs and alternative medicines have been the mainstay of health and healing in the East and are rapidly gaining favor throughout the world. Believers in the non-prescription, all natural routes to good health and healing came to North America to find the first safe and effective dietary fat-complexer.
The co-inventors of FBCx are professors Joseph Artiss, Ph.D. and Catherine Jen, Ph.D. both of Wayne State University in Detroit, Michigan. "FBCx is the first new and effective approach to weight loss and management," said Dr Artiss. Dr Jen said, "Unlike claims made by others, this product actually works." Dr Artiss, who lives in Canada, points out that FBCx is available from a limited number of retailers in both Canada and the United States and worldwide at http://www.fbcx.com.
In an interesting twist, the Taiwanese have recognized the importance of FBCx in weight loss and management as well as in the reduction in blood cholesterol and triglyceride levels. They are actually IMPORTING the key product missing in their natural approach to good health and long life, FBCx.
Clinical trial data on obese individuals with type 2 diabetes were presented at the 2005 annual meetings of the American Diabetes Association and the North American Association for the Study of Obesity. This data could change the face of dietary management in patients with type 2 diabetes.
Subjects in preclinical trials, including non-diabetic patients showed dramatic and consistent weight loss as well significant decreases in their blood cholesterol and triglyceride levels. Many consumers have reported significant weight loss within the first few weeks and over 60 pounds of weight loss in total, without changes to their lifestyle or diet.
Consisting of a natural fiber, each 1 gram tablet eliminates the absorption of more than 9 grams of dietary fat. Dr. Artiss said, "There's full scientific information available at our educational website http://www.fbcx.com."
By embracing this new discovery from Canada and adding it as a safe and effective treatment, the Taiwanese will now have the opportunity to select a non-prescription food supplement to manage their weight. Mr. Roger Hu, President and Executive Director Alex Yuan of Amer-Asia are excited about introducing this health product to the Asian market and to give Asian consumers a truly effective and safe weapon in their war on obesity.
Taking the recommended 2 tablets per fat-containing meal (6 tablets per day) typically results in a weight loss of 1 to 1.5 pounds per week and significant decreases in blood lipid levels within 4-6 weeks.
The product is now available under the FBCx name. The first US patent has been awarded to ArtJen for FBCx, additional US and worldwide patents are pending.
Detailed information, as well as product availability, is now available at the educational website http://www.fbcx.com.
For further information contact Dr. Joe Artiss at 1-877-4-ARTJEN.
# # #