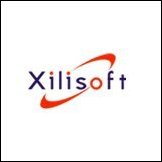 Kaysville, UT (PRWEB) April 6, 2006
Xilisoft Inc, a leader in the multimedia software development market, is pleased to announce the release of a new product in their line of cutting-edge digital video software technology, the Xilisoft DVD Ripper Platinum.
Xilisoft DVD Ripper Platinum combines the power of the Xilisoft DVD Ripper and DVD Audio Ripper with added features, such as increased ripping speed, to give the user the most powerful and comprehensive DVD ripping tool on the market.
Xilisoft DVD Ripper Platinum is designed to be easy enough for a beginner to use, while still offering great customization capabilities to satisfy the needs of more experienced users. Intuitive default settings can automatically adjust the sound levels and ripping speed of the conversion files. Or high end output settings can be used to allow the user to adjust these features selectively.
DVD's can be ripped to any custom file size necessary. Xilisoft DVD Ripper Platinum also auto-splits output files into several files to fit on a CD-R or for use on other personal media devices. Media devices such as MP4, PSP, iPod, mobile phones and PDA's are supported. Xilisoft DVD Ripper Platinum allows you to rip any segment of a DVD, also allows ripping of target subtitle and audio tracks.
With Xilisoft DVD Ripper Platinum, you can easily rip DVD's to the most comprehensive list of popular video and audio formats available. Rip DVD's to video formats such as: AVI, MPEG, WMV, DivX, RM, MOV, MP4, 3GP, 3G2, ASF, etc.,
DVD's can be ripped to audio formats including: MP3, WAV, WMA, AAC, AC3, M4A, MP2, OGG, etc.
Xilisoft DVD Ripper Platinum is a convenient all-in-one DVD Ripping program.
Xilisoft Inc. is working hard to provide new state of the art products to meet the needs of a growing and changing market. Xilisoft utilizes the try before you buy, shareware distribution model. Consumers can download products, becoming familiar with the interface and function of the product, before purchasing a registered copy.
For more information please see: http://www.xilisoft.com
System Requirements:
OS Supported:
Windows 98/ME/NT4/2000/XP
Hardware Requirements:
Intel Pentium II 350MHz or above, or any Athlon
64 MB RAM or above
Contact:
April White
877-694-8511
# # #