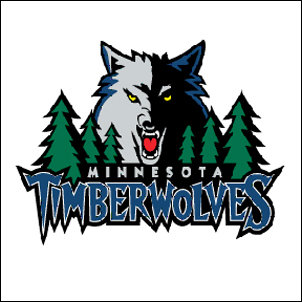 The new timberwolves.com provides our fans with a whole new online experience
Minneapolis/St. Paul, MN (PRWEB) April 7, 2006 –
The Minnesota Timberwolves today announced that the team's official website, http://www.timberwolves.com, has been re-launched.
The new Timberwolves website was created by space150, a digital marketing agency, and features a new look and cutting-edge technology for Timberwolves fans.
The Timberwolves' re-designed website features several new features and upgrades for visitors, including a wider design (800 x 600 pixel to 1024 x 768 pixel), a greater emphasis on Timberwolves players within the design, drop down menus for easier navigation, an interactive players section, a sortable schedule to find games by opponent, day of the week or promotion, revamped player pages and a search function has been added to the site.
In the coming months, fans will have access to Wolves TV broadband online, which will provide increased video content on timberwolves.com. Wolves TV will provide fans with exclusive behind-the-scenes content, and will be seen on the web, in-arena and Timberwolves television broadcasts. Also, timberwolves.com will have a new online team store featuring the latest in Timberwolves gear as well as a section allowing fans to see a virtual 3-D view of the court from any seat in Target Center before purchasing a ticket.
"The new timberwolves.com provides our fans with a whole new online experience," said Ted Johnson, Timberwolves Vice President of Communications. "By providing more content, more photos, more video, and more behind-the-scenes access, our site will become a daily must-stop for any Timberwolves fan."
The Timberwolves have a history of being one of the leading pioneers of website design in the NBA. The team's previous website re-design two-and-a-half years ago, had the Wolves being the first NBA team to utilize a dominant, marquee photo on the team's homepage and their extensive use of Flash technology throughout their website.
The timberwolves.com re-design is the work of space150, a Minneapolis-based digital marketing agency that helps clients generate digital income—previously unrealized revenue streams generated through digital tactics. space150 also designed the previous timberwolves.com site and received many design and marketing industry accolades for the work.
"The Timberwolves have been a valued client of space150 for more than three years," said Billy Jurewicz, space150 CEO and creative director. "While the team has certainly changed over those years, their commitment to a great fan experience has always been consistent. This website is just another way the Timberwolves show their commitment to delivering a great fan experience, even outside the confines of the Target Center. This is, without a doubt, the most engaging NBA online team experience."