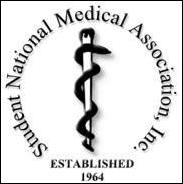 Wilbert C. Jordan Research Forum
Washington, DC (PRWEB) April 8, 2006 -–
On April 13-16, 2006, over 2,000 minority medical students will convene in Atlanta Georgia for the Student National Medical Association's (SNMA) 41st Annual Medical Education Conference, "Changing Our State-of-Mind: Empowerment through Business, Education, Literacy, Prevention, and P.R.I.D.E." at the downtown Hilton Atlanta Hotel. More than 100 exhibitors and vendors from educational institutions, community and service organizations, businesses and the health-care industry will be at the conference site. As a focus of the weekend, Conference attendees will host a health fair on Saturday, April 15, 2006, entitled "Healthy People 2010 Health Fair," at The Mall West End in Atlanta, Georgia, from 2 p.m. to 6 p.m. Community members from Atlanta and the surrounding areas are invited to participate as medical students from across the county emphasize health education and prevention.
During the Conference, pre-medical and medical students will participate in various educational activities (seminars, workshops and/or forums), like the annual scientific "Wilbert C. Jordan Research Forum" and the annual "Pre-medical Forum". Presenters will include The Honorable David Satcher, M.D., Ph.D., former U.S. Surgeon General, Sunil Kripalani, M.D., M.Sc., Asst Professor at Emory University School of Medicine and Assistant Director of Research at the Hospital Medicine Unit of Grady Memorial Hospital and many others.
A "Step Show" with participation from local Greek-letter sororities and fraternities will be held on Thursday, April 13, 2006 at 9 p.m. On Friday, April 14, 2006; the first Satcher Research Fellows Award will be presented during the Invitation Only President's Luncheon, Thursday, April 13 with speaker Triste Lieteau, M.D., J.D., Director of Government Relations and Associate General Counsel at Northwestern Memorial Hospital. The highly celebrated Board of Directors Banquet will take place on Saturday, April 15, 2006. The keynote banquet speaker is Ian Smith, M.D., former medical correspondent for NBC News, medical contributor to ABC's "The View", health expert on VH1's "Celebrity Fit Club" and award-winning author.
---
About SNMA
Founded in 1964 by medical students from Howard University School of Medicine and Meharry Medical College, the Student National Medical Association is the nation's oldest and largest, independent, student-run organization focused on the needs and concerns of medical students of color. Organized with over 130 chapters across the nation, the SNMA membership includes over 5000 medical students, pre-medical students and physicians. Visit http://www.snma.org.
# # #