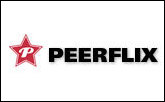 A terrific example of cost-effectively tapping into the viral power of celebrities to build your own online buzz, traffic, and ultimately brand
Menlo Park, CA (PRWEB) April 9, 2006
(PRWEB) April 9, 2006 -- Calling it "A terrific example of cost-effectively tapping into the viral power of celebrities to build your own online buzz, traffic, and ultimately brand," market research firm MarketingSherpa awarded Peerflix's Paparazzi game the number one pick in its Viral Marketing Hall of Fame 2006: Top 12 Campaigns You Should Swipe Ideas From.
Created by Massachusetts-based creative agency POD Design in close collaboration with the online DVD trading site, Peerflix, the Paparazzi game's primary objective was to build brand awareness. The Flash game allows the user to be the "paparazzi" and snap photos of celebrities behaving badly in order to earn money and advance to the next level. Since the game's launch, more than 5 million people have visited the game, and roughly 5% also visited the Peerflix.com main site. The viral nature of the game fit well with the peer-to-peer trading associated with Peerflix's DVD trading service.
To experience the Peerflix Paparazzi game visit Peerflix Paparazzi.
MarketingSherpa's editorial staff reviewed nearly 100 detailed entries to pick the Top 12 viral marketing campaigns for the 2006 Hall of Fame. This year's candidates included every type of marketer – from AT&T to an art museum; from a travel agency in India to an entrepreneur in backwoods USA; from super niche business-to-business to a mass consumer campaign targeting "everyone." For more information visit Marketing Sherpa
About Peerflix
Peerflix offers a peer-to-peer online trading platform where users can trade used DVD movies. In its first application, the system allows users to legally trade DVDs directly with one another, across a large, decentralized network. Using the Peerflix service, members can get the most out of their DVD collections, maintaining a dynamic and updated library of DVD titles in a cost effective manner. Started in 2004, Peerflix has already grown to become the leading online DVD trading site for DVD owners. Peerflix is supported by leading venture capital firms including Battery Ventures, BV Capital and 3i. The Peerflix service is currently available in both the United States and Canada. For more information, please visit Peerflix.
# # #