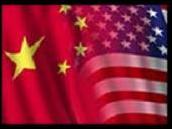 Why would these Senators want to punish the Chinese when U.S. trade with the Chinese is one of our few success stories?
Houston, TX (PRWEB) April 10, 2006
Chinese President Hu Jintao arrives in Washington April 20th, amid rampant anti-Chinese political rhetoric from both sides of Congress. China business expert Jim Trippon says, "President Bush will soon have to choose between appeasing Congress or China." Click Here to subscribe to Trippon's free e-zine "China Market Week."
"Ignorance and fear continue to run amok among American politicians," according to China business expert Trippon. "First there was the Senate fight over immigration policy. Now the U.S. Senate is pushing two bills that could virtually wreck American trade with China." Their timing, according to Trippon, Editor of the China Stock Digest, "couldn't be worse."
Much of the issue, Trippon says "is about trade." The U.S. trade deficit has reached an all time high of $726 (B) Billion, $202 (B) Billion of which is with China. Senators Graham (R) and Charles Schumer (D) have proposed a bill punishing China with a 27.5% levy on imports.
However, since 1997, U.S. exports to China have soared by 145%. China Stock Digest Editor-in-Chief Jim Trippon says, "American exports to China have been growing at a rate that is seven times faster than U.S. exports to the rest of the world. This is not a time to start a trade war with the Chinese. This is a time to continue our strong growth and begin to trim our bloated trade deficit."
Trippon says, "the real media story, missed by the mainstream press, is that Chinese trade has been a boom to the U.S. economy." Perhaps not a popular idea in Congress, but one Trippon eloquently defends.
"Why would these Senators want to punish the Chinese when U.S. trade with the Chinese is one of our few success stories?" asks Trippon. According to Trippon, "Perhaps it is because they are more interested in politics than progress."
Trippon predicts that anti-Chinese political rhetoric will rise to a crescendo as Washington prepares for the visit by Chinese President Hu Jintao on April 20th.
What will President Bush do? According to Trippon, "it is likely President Bush will veto any move in Congress to restrain Chinese imports or currency." While China remains a Communist country, its leaders are embracing a more and more capitalistic approach to business. "It may be news to most American politicians, but fighting against trade with China is fighting against capitalism," Trippon said. So why have Senators Byron Dorgan (D) and Lindsey Graham (R) proposed bill meant to embarrass the Chinese by forcing an annual vote on their permanent normal trade relations status?
Jim Trippon is America's foremost authority on China investing, using proven investing techniques and principles. A former Price Waterhouse CPA, who has worked inside China, Jim has invested in China's financial markets for years. His team of financial journalists is based in Hong Kong, Shanghai, Taipei, and Beijing. Jim serves as Editor-in Chief of China Stock Digest, from its offices in Hong Kong and Houston. Jim, a best-selling author and a member of the Shanghai Foreign Correspondents Club, is frequently quoted in the press and speaks at major investment conferences. His next speaking event will be in May, 2006 at the Las Vegas Money Show.
Click Here to subscribe to Jim's free e-zine "China Market Week." The China Stock Digest is a monthly publication that helps individual investors profit from China's rapid economic growth.
Jim Trippon is available for expert commentary by request. For more information or to schedule an interview with Jim Trippon, please visit ww.chinastockdigest.com or contact Amal Zaid at (713) 661-3806.
# # #