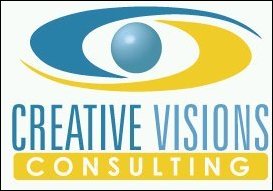 5 Low-Cost/High-Impact Team Building Exercises: A Manager's Guide to Building High Performing Teams
Frederick, MD (PRWEB) April 11, 2006 –
Team building has a bad reputation. Mention "team building exercises" and most managers immediately envision events where employees are made to engage in "trust building" activities, such as tossing around stuffed animals or running an obstacle course, all the while trying not to look embarrassed.
Team building is increasingly equated with popular books and gimmicks about why it's important to have "fun" at work. Unfortunately, these approaches fail to improve on the job performance or productivity.
The result: Companies are spending upwards of $25,000 for trendy consultants who give a great show, yet provide little lasting impact or return on investment.
According to Jim Jenkins, president of Creative Visions Consulting and author of the new booklet "5 Low-Cost/High-Impact Team Building Exercises: A Manager's Guide to Building High Performing Teams," real team building exercises are about clarifying roles and building relationships, achieving common purpose and developing effective, competent leaders.
Jenkins' booklet offers managers cost-effective strategies to:
Support one another to achieve common goals
Teach people how to make requests for support
Create a cohesive team identity
Identify key gaps in team member communication styles
Create dialog around organizational issues
How to create team collaboration without looking childish or silly
"Team building is not a one time, isolated event. You need consistent, mature approaches that leverage the strengths of team leaders while harnessing the collective skills and creativity of team members. When approached maturely and systematically, team building becomes more than a fad and delivers lasting, real results," says Jenkins.
Jim Jenkins is founder and president of Creative Visions Consulting, a change management consulting firm that supports CEOs, mid-level managers and front line supervisors—leaders at all levels of an organization—in developing their leadership potential and creating high-performing teams.
To receive a copy of "5 Low-Cost/High-Impact Team Building Exercises: A Manager's Guide to Building High Performing Teams," visit http://www.cvc-inc.com./index.asp?pageid=63
Creative Visions Consulting is located in Frederick, Maryland and works with clients all over the country to help create effective team building exercises. More information about team building is available from Jim Jenkins at 301 694-9008 or on the web at http://www.cvc-inc.com.
Contact:
Jim Jenkins
Creative Visions Consulting
905 West 7th Street--#329
Frederick, MD 21701
Phone: 301 694-9008
Fax: 240 358-7563
Website: http://www.cvc-inc.com
# # #