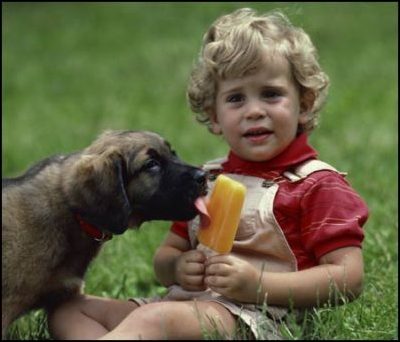 Bethesda, MD (PRWEB) April 12, 2006
Even though Americans spend over $10 billion a year on pet food, people just can't help indulging their animals with human food as a "special treat." Those puppy eyes, the floppy ears- there's really no way to resist giving them just a little taste under the table. But what is safe for a human's stomach may not be safe for an animal's. Sharing human food with pets is not good practice for an animal's diet and can, in some cases, be fatal. Luckily, Apothepet (http://www.apothepet.com), the specialty veterinary pharmacy that provides nationwide services, offers human food-inspired flavorings for pet medicine to curb those "people food" cravings and help get the medicine down. Furthermore, the company recognizes the importance of educating pet owners on feeding safe human treats to four-legged family members and has issued the following guide of "people foods" to avoid when indulging pets.
Rich foods that are high in fat, such as meats with heavy gravy or sauces, can cause discomfort and stomach pain in pets. During the holidays, veterinarians commonly see an increased number of cases of stomach problems and pancreatitis. The story veterinarians often hear during the holiday season is of a pet sniffing out a juicy turkey or some savory stuffing, overeating and then becoming sick. Classic signs of an irritated or inflamed pancreas include diarrhea, abdominal pain, and vomiting.
Onions and garlic, while safe for humans, contain the toxic ingredient thiosulphate, which can damage red blood cells and cause anemia in cats and dogs. Onions present the highest risk of toxicity to pets, as just a single serving can result in anemia. Garlic, however, is less toxic than onions and it requires a large amount of garlic to cause a dog or cat to become ill. Some studies even show that small amounts of garlic can actually be beneficial to the health of dogs (such as in canine nutritional supplements).
Grapes and raisins are another human food to avoid giving pets. To date, veterinarians have not discovered the exact reasoning why they are so dangerous to animals. Little has been linked to the type, brand or amount consumed, but it has been shown that grapes and raisins can cause kidney failure in pets.
As most pet owners know, chocolate is the biggest no-no for animals. Chocolate contains theobromine, a compound that acts as a cardiac stimulant and a diuretic. Cocoa powder and cooking chocolate are the most toxic forms as they contain ten times the amount of theobromine than milk chocolate. A 22 pound dog can be seriously affected by ingesting just a quarter of a packet of cocoa powder or half a block of cooking chocolate. Giving your pup a piece of chocolate cake or even letting him lick the chocolate icing on the cake could cause him to become ill. Additionally, when a dog or cat is affected by an overdose of chocolate they can become hyperactive. The diuretic affect of chocolate may cause the dog or cat to pass excessive volumes of urine and the animal may be unusually thirsty. Even more dangerous, theobromine can cause a dog or cat's heart to beat very rapidly or irregularly, which could result in death if the pet is exercising or overly active.
Now owners can indulge their pets with tasty human food flavors such as "Red Angus Beef," "Grilled Tuna," "Chicken Pot Pie," and "Salmon Steak" without worrying about the detriment to their pet's health. How? Apothepet Veterinary Pharmacy compounds pesky pills into scrumptious, flavored, liquid medicine that will have even the most finicky cats and dogs scampering to their owner's feet at medicine time. Armed with FLAVORx Veterinary Flavors, the compounding pharmacists at Apothepet can turn almost any pill into a tasty, flavored, liquid medicine that will ease the woes of pet owners who have experienced the difficulty of getting a cat or dog to swallow pills. Apothepet delivers prescriptions locally and mails medications nationwide by UPS. Please visit http://www.apothepet.com or contact Stephen Gross at 1-866-961-5666.
###