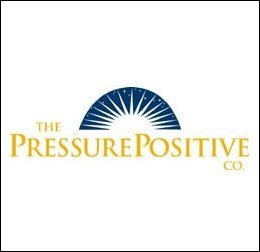 All articles are reviewed by at least one other practicing healthcare professional for technical accuracy. In this way
Gilbertsville, PA (PRWEB) April 12, 2006 –-
While an abundance of medical information is available online, its reliability has recently been called into question. According to The New England Journal of Medicine (12/29/05) scrutiny of a government sponsored website revealed that pharmaceutical companies were releasing incomplete information about clinical trials.
Longtime proponents of the consumer-driven healthcare movement, The Pressure Positive Company, a trusted name in trigger point self-care tools for 27 years, has announced a new program that encourages the dissemination of accurate and up-to-date healthcare information.
According to The Journal of Medical Internet Research, the leading peer-reviewed eHealth journal, in an article by Pamela Sieving, "…there exists a deep concern in the healthcare field…regarding the quality of medical information on the Internet." Specifically, "…the concern centers on the quality of information identified and used by patients, their physicians and other healthcare providers."
The Pressure Positive Company's "Contributing Author Program" offers healthcare professionals an opportunity to present current, useful and understandable information on trigger point pain.
The program is open to licensed or certified professionals who specialize in non-invasive, self-care therapies for myofascial pain management. Contributing authors will be expert spokespersons dedicated to educating the public and healthcare community about managing trigger point pain.
"All articles are reviewed by at least one other practicing healthcare professional for technical accuracy. In this way," said Renee Gladieux, Vice President of Sales and Marketing of the Pressure Positive Company, "we can insure the professionalism and quality of the content on the pressurepositive.com website."
Authors will become part of the company's educational effort that aims to provide patient/physician understanding, pain prevention and treatment compliance. All contributing authors will be identified with biographical sketches and will have descriptive links to their own medical websites.
Today, patients are no longer willing to simply let their family doctor be the driving force behind their medical care. In particular, chronic pain sufferers are active partners involved in their own medical decisions and ongoing care. Alternative and complimentary care—especially low-cost, non-invasive, non-pharmaceutical therapies—are sought after by patients. This is significant since the majority of the costs of these non-traditional therapies are paid for by patients themselves and not necessarily their health insurance carriers.
The Pressure Positive Company owner and founder Bernard "Bun" Gladieux, Jr. said, "We have always sought to provide functional, high-quality, low-cost self-care products that help people in pain take effective control of their health and well-being. These same principles guide us in our efforts to develop the educational and informational content on our website. The 'Contributing Author Program' seems like the perfect forum for patients and the healthcare community to come together for the benefit of both."
For over 27 years, The Pressure Positive Company has been designing and manufacturing unique massage therapy tools for the self-care of trigger point pain for use by health professionals and patients.
Contact: Renee Gladieux
The Pressure Positive Company
Gilbertsville, PA 19525
800-603-5107
http://www.pressurepositive.com
# # #