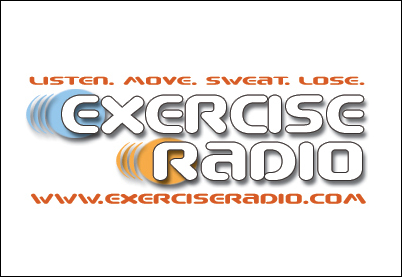 modern day physiological sculptor with dumbbells and chisel and the human body as marble [who will] make you fall in love with your OWN body
New York, NY (PRWEB) April 14, 2006
The only Internet radio station broadcasting fitness music for exercise enthusiasts and fitness professionals has landed on the Internet. Also included, free tips and video iPod workouts from top fitness experts in the field.
"LISTEN, MOVE, SWEAT, LOSE" is the companys motto and ExerciseRadio.com believes that everyone should have the opportunity to be fit, and that expert fitness information should be free. Music is essential to making a workout program fun, and a regular habit. Muscles, movement and music = F U N.
ExerciseRadio.com provides four channels of mixed fitness music categorized by BPMs (beat per minute). Why are 'bpms' important? "BPMs make your workout MATTER, meaning you'll be training at an optimal, consistent pace that makes a workout make a dent in your fitness goals!", says partner and Celebrity Fitness Expert Terri Walsh. Streaming is easy with just a click of the mouse on one of the three media formats of your preference: iTunes, RealPlayer or WinAmp.
The music is categorized in four basic workout modes, each with its own BPM: Cardio, Strength Training, Kickboxing/Boxing & Yoga. Click on one of the four channels to get free advice, tips and workouts from fitness professionals from all over the world. Ask a question, look up an answer, find a new workout to do or just listen while you run on your treadmill; ExerciseRadio will motivate, educate and elevate your mind, body & soul, one beat at a time.
The masterminds behind ExerciseRadio.com are world renowned full-time Celebrity Fitness Expert and part-time DJ Terri Walsh & ex-Record Company Executive and DJ Douglas Gomez; both respectable DJs in their own right with club residencies in NYC. Called a "modern day physiological sculptor with dumbbells and chisel and the human body as marble [who will] make you fall in love with your OWN body", Terri Walsh has been a celebrity fitness expert now for 23+ years. Her partner, Douglas Gomez, an ex-record company executive with 10 yrs of industry experience under his belt, was instrumental in creating, and running a reputable dance label.
Accessibility is an important aspect of ExerciseRadio. With easy streaming features and easy to follow workouts & tips by fitness professionals, ExerciseRadio.com makes it easy and free for everyone to get in shape at home, office, dorm, or traveling.
# # #