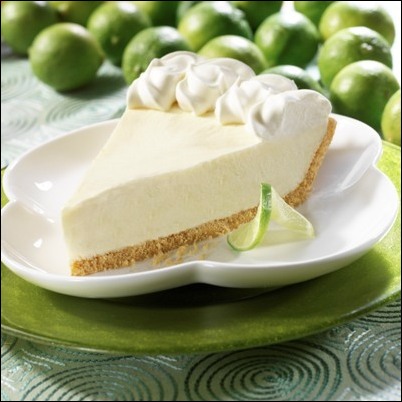 Which pie becomes the state pie is for local pie-lovers to determine. But the act itself is historic
Atlanta, GA (PRWEB) April 18, 2006
Edwards® gourmet desserts and the American Pie Council (APC) today announced a show of support for Floridians who are fighting for an official state pie. The decision may come soon. State pie legislation has passed the Senate, sponsored by Senator Larcenia Bullard (D-Miami) and must now pass the Florida House of Representatives. If approved, Key Lime, an official symbol of Florida since 1994, will become the official state pie effective July 1, 2006.
Passage of the so-called state pie legislation would be historic. Presently, only one state, Vermont, has an official state pie. In support of Florida's efforts, Edwards and the APC have partnered to host a "Please Pass the Pie" campaign during the APC's annual Great American Pie Festival in Celebration, Florida, April 22-23, 2006. The APC is the only trade association dedicated to preserving America's pie heritage and promoting America's love of pies, year-round. The annual pie festival is the public portion of the four-day APC Event.
"At Edwards, we believe that every state should have an official state pie if the people want it. State pies are a way to preserve a part of our national pie heritage," explained Melinda Pritchett, Edwards Brand Manager. "There's no way we could participate in this year's Pie Festival in Florida, without expressing support for Senator Bullard and the state pie initiatives. This year's Festival message is simple: "Please Pass the Pie."
"Please Pass the Pie", highlights include an internet podcast, "Pie Day" at the Capitol, and mock ballot boxes for the public to vote in support of a state pie. While supplies last, the team will give away "Please Pass the Pie" promotional items at the Festival to raise awareness of the legislation.
Linda Hoskins, Executive Director of the American Pie Council, invited dessert-lovers to join the Festival weekend, near Orlando, where some of the nation's best bakers will compete and share treats. "We'll have a great time. Guests can help themselves to the Festival's Never-Ending Pie Buffet. Schwan's Bakery, Inc., makers of Edwards®, will host the annual Pie Eating contest. And, on a more serious note, we'll help spread the word that many Floridians want an official state pie. Hopefully, Florida will get that wish during this session." Florida's 2006 legislative session ends May 5th.
The Georgia-based Edwards and the APC are non-partisan with respect to the state pie selection. The team recognizes that some consumers, for example, have expressed a preference for other varieties, particularly pecan. Nevertheless, Pritchett says it's the designation that matters because Edwards is known for its best-selling Key Lime, Georgia Pecan and Lemon Meringue pies. "Which pie becomes the state pie is for local pie-lovers to determine. But the act itself is historic," she explained. "Our hope is to see state pie legislation passed in Florida and in capitols across America."
The Edwards Baking Company was founded in 1950 by namesake Tom Edwards as a small retail bakeshop in Atlanta, Georgia. Now based in Suwanee, Georgia, Edwards desserts are found in grocer's freezers nationwide. Edwards recently announced the start of its popular "Invent Your Own Indulgence" recipe contest. Schwan's Bakery, Inc. is a division of The Schwan Food Company, a world-leading manufacturer, marketer, and distributor of frozen foods.
For more information on the Great American Pie Festival contact the APC at http://www.piecouncil.org. For information on the state pie legislation log on to http://www.myfloridahouse.gov. And don't forget to say Please Pass the Pie. For Edwards, visit http://www.edwardsbaking.com.
###