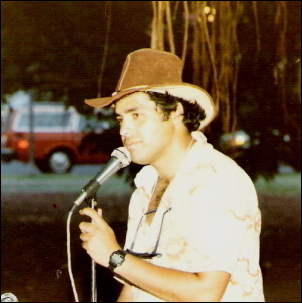 and they departed quickly from the sepulcher with fear and great joy; and did run to bring his disciples word. And as they went to tell his disciples, behold, Jesus met them, saying, 'All hail.' And they came and held him by the feet, and worshipped him. Then said Jesus unto them, 'Be not afraid: go tell my brethren that they go into Galilee, and there shall they see me.'
Gore Springs, MS (PRWEB) April 17, 2006
Christian author Willy Kipapa says his controversial new book and website reveals Catholic, Baptist, and most Protestant theologians have purposely misled Christians about problems in the Bible. Most leaders in Christian churches teach all four gospels are in harmony and they are inspired by God. However the world will soon find out two gospels are in harmony and two are counterfeits written by frauds.
If anyone wants to use controversial press releases on the gospels and church scandals take a look at Mr. Kipapa's RSS feeds. Mr.Kipapa asks that who ever uses the information let people know that they got the information from him, and give them his web address so they can see what else he has. Mr. Kipapa says he will keep coming up with new press releases so get hooked up.
http://www.rsspad.com/rss2/8766.xml
Click here RSS
The majority of Christians do not know these contradictions exist in the Bible. Mark, Luke, and John say before the women come to the tomb the stone was rolled away. Matthew tells a different story.
Matthew 28:1 "Mary Magdalene and the other Mary came to see the sepulchre. And, behold, there was a great earthquake: for the angel of the Lord descended from heaven, and came and rolled back the stone from the door, and sat upon it.
All 4 gospels say Mary Magdalene was with the women; all 4 say they came early in the morning; some say before sunrise.
Mark and Matthew say the women see one angel. Luke and John say the women see two angels.
Mark and Matthew say the one angel tells the disciples to go to Galilee so Jesus can reveal himself to them.
The two angels in Luke and John never give any special orders to go to Galilee.
Luke, John, and Matthew say the women tell the disciples they see the angel.
Mark 16:7-8 tells us a different story. "But go your way, tell His disciples and Peter that He goes before you into Galilee; there shall ye see him, as He said unto you. And they went out quickly, and fled from the sepulcher: for they trembled and were amazed; neither said they anything to any men: for they were afraid."
Mark says the women did not tell anybody. This means the disciples never got the message.
Matthew 28: 8-10 "and they departed quickly from the sepulcher with fear and great joy; and did run to bring his disciples word. And as they went to tell his disciples, behold, Jesus met them, saying, 'All hail.' And they came and held him by the feet, and worshipped him. Then said Jesus unto them, 'Be not afraid: go tell my brethren that they go into Galilee, and there shall they see me.'"
Scholars say Mark wrote the first gospel and Matthew wrote the second. Before Luke and John write their gospels, we have Matthew and Mark contradicting each other.
Mark says the women didn't tell the disciples. Matthew says they told the disciples, and they obeyed the orders to go to Galilee.
Matthew 28:16 "Then the eleven disciples went away into Galilee, into a mountain where Jesus had appointed them. And when they saw him, they worshipped him: but some doubted."
We know the disciples did not go and obey the orders, because it was a 65 mile journey from Jerusalem to Galilee. It would take the disciples 2 days to get there and 2 days to get back. Why would Jesus give this stupid order to go to Galilee when He knew He was going to reveal Himself that night in Jerusalem?
Luke and John say that same day the disciples were in Jerusalem. That night Jesus appeares to them and He says, "Peace be unto you." We know the eleven did not go for the next 8 days, because Thomas did not see the Lord.
John says 8 days later Jesus appears again. This time Thomas is there and Jesus says, "Peace be unto you." Since Jesus appeared to his disciples twice in Jerusalem, there would be no need for the disciples to go to Galilee, because the only reason they were suppose to go to Galilee was so Jesus could reveal Himself to them.
If Mark and Matthew were removed from the Bible, there would be harmony and truth between the gospels.
Click here http://www.true-christians.com to see more evidence.
# # #