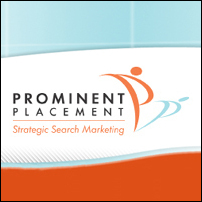 For some time now, the trend within marketing and promotion has been one of channel fragmentation – a trend that will continue as new avenues and platforms are established and adopted. Ultimately, the basic challenge for marketers lies in properly calculating customer acquisition costs and ROI so that different channels can be directly compared in terms of efficiency and effectiveness
Atlanta, GA (PRWEB) April 16, 2006 -
Atlanta search engine optimization company Prominent Placement today announced the availability of its new free guide to calculating marketing ROI. The free guide is available for download from the Prominent Placement website at prominentplacement.com.
"For all marketers, accountability ranks as job number 1. Prominent Placement's goal with offering this guide is to help organizations objectively assess their marketing opportunities and expenditures so they can effectively align activities with results," states Matt Williams, Prominent Placement's Managing Partner. "The ROI calculations in this guide can provide more than just a better website ROI from having an effective website promotion and website marketing strategy, but it can also help organizations assess their Internet marketing strategy, as well as their overall marketing strategy," Williams adds.
"For some time now, the trend within marketing and promotion has been one of channel fragmentation – a trend that will continue as new avenues and platforms are established and adopted. Ultimately, the basic challenge for marketers lies in properly calculating customer acquisition costs and ROI so that different channels can be directly compared in terms of efficiency and effectiveness," notes Williams.
The guide offers an easy-to-understand scenario and fill-in-the-blank worksheets to help marketing professionals readily compare the return on investment for current and potential marketing expenditures. "Of course we favor marketing through search engine optimization, but this guide will assist calculating the return on investment for every marketing channel expenditure to ensure organizations are making informed decisions," says Williams.
About the Atlanta search engine optimization company Prominent Placement:
Prominent Placement, Inc. is a full-service, award-winning Atlanta search engine optimization company founded in 2001. Widely recognized as a leader in its field, Prominent Placement consistently demonstrates its foresight to rapidly adapt and stay ahead of an ever-evolving search marketing industry. Prominent Placement provides comprehensive programs incorporating the strategic use of organic search engine optimization, pay-per-click advertising, local search marketing, Internet Yellow Pages, press release optimization, linking, online reputation management and SEM en Español.
The company's selective client roster spans multiple industries with numerous mid-size, growth-oriented businesses located in the Southeastern United States that value high impact results. Prominent Placement distinguishes itself from the competition by its extensive marketing background and the ability to provide superior service through client collaboration and education. For more information, please contact Matt Williams at 888.SEM.MKTR (888.736.6587) or visit us at http://www.prominentplacement.com.
# # #