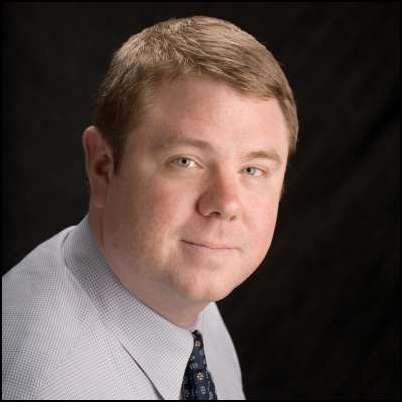 We were looking for someone with a new outlook to lead the institution. Erik is young, energetic and goal-oriented. We know he will make a great president
Chicago, IL (PRWEB) April 19, 2006
Harrington College of Design's Board of Governors announced recently that Erik Parks, of Chicago, has been appointed president of the college. He will be the fourth president in Harrington's 75 year history, following Patrick Comstock, who led Harrington from 1999 to 2005 and Robert Marks from 1962 to 1999.
Parks, 33, joined Harrington in 2000 as controller and was promoted to vice president of operations and finance in 2003. Prior to Harrington, Parks served as director of finance at NovaMed Eyecare Inc.
"Erik has a strong financial background combined with a life-long passion for architecture and design," says Janet Blutter Shiff, chairperson of Harrington's Board of Governors. "It's that passion combined with his commitment to the school that impressed us most. We are confident that he will continue to build on the outstanding reputation for educational excellence at Harrington."
Parks' vision for Harrington is to continue to be among top providers of career focused education in the design fields. "Design is becoming the new economic driver, the differentiator between success and mediocrity. As an integrated design school, Harrington is uniquely positioned to capitalize on this unprecedented opportunity to educate future design leaders."
Parks received a bachelor's of science degree in business administration, concentrating on finance and accounting, from Indiana University. He is currently pursuing an MBA.
"We were looking for someone with a new outlook to lead the institution. Erik is young, energetic and goal-oriented. We know he will make a great president," says Jerome Eastman, vice chairman of Harrington's Board of Governors.
About Harrington College of Design
Located at 200 W. Madison St., Harrington College of Design is a four-year college that offers flexible scheduling for a bachelor of fine arts degree in interior design and an associate of applied science degree in interior design or digital photography. A bachelor of fine arts degree in communication design will be offered in Fall 2006. Founded in 1931, the college celebrates its 75th anniversary this year.
Harrington seeks to foster an environment that maximizes students' intellectual and artistic potential. The majority of its faculty are practicing interior designers, architects, photographers and fine art professionals. Accredited by the Accrediting Council for Independent Colleges and Schools, and the National Association of Schools of Art and Design (NASAD). Harrington is also recognized as a private college by the Illinois Board of Higher Education. The bachelor of fine arts in interior design program is accredited by the Council for Interior Design Accreditation (CIDA) formerly called Foundation for Interior Designer Education Research (FIDER).
For more information, call 312.939.4975 or visit http://www.interiordesign.edu.
# # #