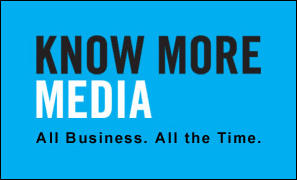 Our accomplishments over the years for clients as varied as AutoDesk and Yahoo, reaffirm our philosophy that great design, marketing, and branding are really about achieving business results, not just getting things to look good
Orange County, CA (PRWEB) April 20, 2006
Know More Media, an online publisher of business information and news, and one of the world's leading business blog networks, has partnered with veteran Silicon Valley marketing and brand strategist Stan DeVaughn of Turner & Associates to write for a new blog on marketing and branding, BrandingPost.com. BrandingPost.com delivers expert discussion and tips on branding and building and protecting a company's brand and reputation, as well as how to effectively promote, market, and refine that brand.
Stan DeVaughn is a partner and brand strategist at Turner & Associates (http://www.TurnerSF.com), a creative services agency based in San Francisco, CA. Turner & Associates helps companies build and promote their brands across all media with an emphasis on generating the specific results each company desires.
"Our accomplishments over the years for clients as varied as AutoDesk and Yahoo, reaffirm our philosophy that great design, marketing, and branding are really about achieving business results, not just getting things to look good," DeVaughn said.
For more than 25 years, DeVaughn practiced and pioneered high-technology marketing and public relations in Silicon Valley as an early employee of Apple, Network Equipment Technologies, and Network Appliance. Strategies and programs he created and led built some of the marquee names, brands, and corporate reputations synonymous with high-growth enterprise. More recently, as an affiliate of the Chasm Group and as an independent consultant, he lectured at the Leavey School of Business at Santa Clara University, and served as publicist for industrial designer Smart Design USA. Stan also writes for The Marketing Gene (http://www.turnersf.com/themarketinggene/), a blog discussing how companies large and small can better attract and keep customers.
"We are extremely pleased to have a practitioner of Stan's caliber join our team of authors," said Dan Smith, VP of Publishing for Know More Media. "Markets today are saturated with new businesses and new brands, all trying to grab the consumer's attention. Through BrandingPost.com, Stan will help the information seeker and business professional understand how to define a brand and effectively communicate it so that it stands out from the crowd."
"All of our blogs are written by authors who are experts in their individual fields of business," said Hal Halladay, CEO of Know More Media. "We are excited to be partnering with an authority such as Stan from Turner & Associates. He is a prime example of the professional quality we strive to offer in our business blog network."
About Know More Media
Know More Media (http://www.KnowMoreMedia.com) is a rapidly growing online publisher of business information and news, and is headquartered in Orange County, CA, with an office in Provo, UT. Led by a team of seasoned business executives with many years of online publishing and business management experience, Know More Media is a revolutionary departure from traditional business publishing. The Company contracts with expert writers from across the globe to supply valuable business-related blog content to the online world. Its authors are typically practicing authorities in their fields, who provide their business advice and knowledge to business readers through a blog. Readers are encouraged to participate through comments and continuous feedback, thereby not only learning, but sharing their valued experience to an ever-expanding community of business expertise.
###