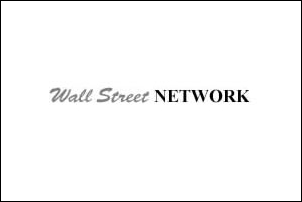 New York, NY (PRWEB) April 19, 2006
Wall Street Network, LLC launches its newest public relations service, movies online for public and private companies to educate and influence their marketplace using the most effective internet marketing tool, "Business Movies."
No Internet Marketing Tool Is More Effective
Online Movies, Business Movies are not cute "flash videos". They are a 3 minute streaming video message custom designed upon the internet marketing selling model, which targets the psychological and entertainment aspects of how people like to learn. Its multimedia characteristics ensure the Business Movie will capture the attention of consumers and investors to understand industry problems, and why they need your services/products, or should invest in your company solutions right now.
Desired Action
At the end of the Business Movie, we encourage the viewer to take a "desired action". This can be filling out a form, pointing them to your stock profile, loading specific pages of your website automatically, free samples or a trial offer, completing an ROI analysis, or scheduling an appointment.
A Business Movie is yours to keep and can be used over 20 different ways for future references. The movie development takes on average between 60-90 days to create and will reach approximately 88 million opt-in viewers within our internet marketing program.
At the end of the broadcast email campaign server reports are generated to indicate the amount of guaranteed deliverable emails with a 30% open rate guarantee. If within 5 days from the end of the broadcast the open results have not been achieved, we will resend more mail for you. On average our open rate is between 40-60%.
Internet Marketing Program Offers Immediate Company Exposure
Through our internet marketing program you will maximize online visibility for your Business Movie in the tens of millions through our opt-in broadcast email service, which will reach 65 million consumers and 4 million aggressive investors, tens of thousands direct news media contacts that are industry targeted through an Optimized Press Release, which will anchor link to your Business Movie, Live Business Talk Radio Interviews with nationally syndicated business talk show host, Stu Taylor, and target "Live" industry researchers within our Google Ad Word Campaign.
Thirty Million Prospects and Growing
Today there are over 30 million web sites on the internet. Currently, Less than 1% of them contain any type of audio or video. Industry research shows that in the next few years over 90% of all business web sites will contain some type of audio or video message. This is your opportunity to advance on the cutting edge with a professional Internet business signature. Get involved with a proven design team that is positioned to take off as the country's largest provider of Business Movies. Proudly, we invite you to view a Business Movie Sample.
About Wall Street Network, LLC
Wall Street Network, LLC is an internet marketing, performance-based investor relations and public relations firm specializing in maximizing your online visibility. Our niche programs work in capturing the attention of Wall Street professionals and are cost effective. Resulting, Performance-based Investor Relations service success for community banking client, Sterling Bancorp (NYSE:STL) has labeled our company with the reputation as Wall Street's "Invisible Hand," by Crain's New York Business in May 2001.
Contact
Charles Lee (201) 941-6027
Wall Street Network, LLC
111 East 14th Street, PMB# 278, New York, NY 10003
URL: http://www.wallstreet-network.net/business_marketing.html
# # #