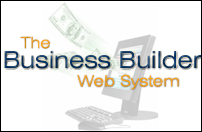 Santa Rosa, CA (PRWEB) April 20, 2006
Lightyear Wireless, a leader in the home business industry, has taken yet another step towards excellence by releasing a new product called the My Wireless Rep Web System. This is a complete suite of tools, designed to provide Lightyear representatives with everything they need to build a successful home business. Senior Vice President and top money earner, Ben Sturtevant, had this to say about the system: "Finally, an affordable tool that gives the average person a chance to level the playing field in the online market place."
For about $1.60 per day, a Lightyear Wireless representative can have over $500 per month worth of business development tools at their disposal. The system includes:

a retail website
a complete back office tracking system
lead capture websites
product specific websites
a prospecting/tour website
a auto responder system
a contact management system
marketing tools: brochures, CD's, training CD's
advanced training website
a specialized compensation plan
25 leads imported each month
and much more!
"We've created what we feel is the perfecting business building system for average people who aren't born salespeople and who hate rejection! Finally, the home based business industry has a system where average people can get their information in front of people 24/7 and have it done professionally and effectively," says Lightyear SVP Ben Sturtevant.
Lightyear's philosophy has always been "reps first, company second" and they continue to back that statement up. Lightyear has released details of the "specialized compensation plan" that accompanies their web system- called the MyLightyear Residual Bonus. This compensation package rewards Lightyear Wireless representatives on a monthly residual basis for the subscribers in their team. Representatives earn $3 per month to $18 per month for every subscriber in their entire organization. Your leadership rank in the company will determine your monthly override. As you move yourself up the leadership ranks your commission increases.
Lightyear Wireless Reps are very excited about this new addition to their product mix, as you can tell from SVP Ben Sturtevant: "When our company came back to the representatives with this amazing compensation plan I literally fell out of my office chair! This comp plan is putting Lightyear at a completely different level than any other telecom MLM company in this industry. In most companies a representative would need 20 or 30 reps in their downline with 20 customers each just to generate the same commission that we will be earning from 1 person in our downline, subscribing to a product that is going to help them build their business, and one that costs less than a cup of coffee per day! I get goose bumps just thinking about it!"
For more information about Lightyear Wireless you can visit http://www.lyainc.com.
###