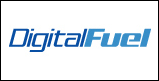 Digital Fuel will be demonstrating its SLA management solution in relation to a number of themes at the conference, including Making the Deal, Making It Work, and IT and Business Process Outsourcing.
San Mateo, CA (PRWEB) April 20, 2006
Digital Fuel, the leader in software solutions for the management of service level agreements (SLAs) and service cost management, today announced that the company will demonstrate its ServiceFlow™ SLA Management software at the Gartner Outsourcing and IT Services Summit, April 24-25 in London. Like Gartner's US conference earlier this month, the UK conference covers practical methodology that helps companies manage the choices, risks, and the outcomes of outsourcing. Organizations interested in meeting with a Digital Fuel representative can schedule a meeting at our booth by clicking here.
"SLA management is applicable across a number of stages of the outsourcing lifecycle," said Tom Schaefer, executive vice president of marketing, Digital Fuel. "Digital Fuel will be demonstrating its SLA management solution in relation to a number of themes at the conference, including Making the Deal, Making It Work, and IT and Business Process Outsourcing."
Making the Deal
Outsourcing has become a mainstream business practice, but crafting successful outsourcing contracts has become increasingly complex. These are generally long-term contracts - three to five years, so negotiating the best agreement is the first step in developing your external service-provider relationship. And the "best deal" is not just "lowest price." Getting the best deal means developing the right service levels and business measures, the right risk assessment, the right deal framework and contract, and the right price.
When ServiceFlow is included as part of the outsourcing contract, clients realize a streamlined process for developing a shared understanding of each obligation in the service level agreement (SLA) using ServiceFlow's patented visual modeling approach to "digitize the contract obligations". The end result is that both the service supplier and buyer are on the same page from the onset of the outsourcing contract.
Making It Work
According to many industry experts, service level agreements are critical for success in managing services. Digital Fuel's ServiceFlow enables effective service relationships to occur through automation of SLA management. ServiceFlow is a robust enterprise application with built-in business processes important to proactive management of Service Level Agreements. Additionally, ServiceFlow delivers many capabilities that are valuable to manage services in a multi-sourced environment: involving multiple service agreements across multiple service providers with the need for management of operating level agreements to effectively deliver the intended business value.
IT & Business Process Outsourcing (BPO)
At this Gartner event, Digital Fuel will demonstrate how its ServiceFlow solution serves the proactive SLA management needs of Business Process Outsourcing (BPO) and ITO for many companies today. Digital Fuel customers use ServiceFlow to manage a wide range of outsourcing service agreements, such as for Finance and Accounting (F&A), Human Resources (HRO), Procurement, Facilities, Call Center, and the full range of IT outsourcing. Digital Fuel is focused on maintaining its leadership in fastest deployments and lowest TCO for SLA management. In its most recent product release (ServiceFlow 5.0), Digital Fuel expanded its leadership by introducing the industry's first Service Line solutions that come with pre-packaged SLA management content (metrics, key performance indicators, reports, dashboards, escalation procedures, and more) which represents commonly used best practices based on years of experience working with its premier customer base and leading outsourcing industry experts. ServiceFlow also includes a best practice management framework that simplifies the creation, modification and reuse of best practices for the leverage of every company's knowledge.
About Digital Fuel
Digital Fuel is the leading provider of SLA management and service cost management solutions, helping service providers and shared services organizations manage the performance, financial, and regulatory aspects of IT and business services. Digital Fuel has the largest deployments for SLA and service cost management in the world, with thousands of concurrent users, SLAs, KPIs, and metrics. With Digital Fuel's patented visual approach, customers are deployed rapidly to quickly drive value from automating the management of service level agreements with their customers and vendors. ServiceFlow manages billions in business and IT services for global companies such as Procter & Gamble, General Electric, Cummins, IBM, Siemens Business Services, O2, Atos Origin, and CSC. Digital Fuel is headquartered in San Mateo, California, with offices across North America and Europe. Learn more at http://www.digitalfuel.com.
# # #