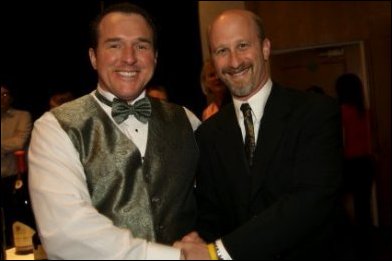 Taste of Vail is all about benefiting Vail Valley charities and getting people to reach into their pockets to do so
Lynden, WA (PRWEB) April 20, 2006
DiNardo & Lord Auctioneers breaks the record at The Taste of Vail, April 5 through 8, this year. Charity Auctioneer Tom DiNardo increased this year's four fundraising auction's gross proceeds by more than $43,000 total. This is a 67 percent increase over last year, and a 50 percent increase the previous record high set in 2004.
"Taste of Vail is all about benefiting Vail Valley charities and getting people to reach into their pockets to do so," says Mickey Werner, Taste of Vail's wine auctions chairman. "This year the board decided to bring in a professional auctioneer, Tom DiNardo of the nationally recognized DiNardo & Lord Auctioneers. I've been on a crusade for eight years for a real live auction, with a real charity auctioneer, to generate the interest Vail Valley charities deserve. Now, I believe this is the right venue, with the right means. These record auction proceeds validate our decision to go with live fundraising auctions. It's proven to be the way to raise more money."
The Taste of Vail has contributed more than $300,000 to Vail Valley charities over the years.
"It was a tremendous honor and privilege to play a role in the nation's premier culinary arts and wine auction event. Working amid the sheer beauty of Vail was an amazing experience," DiNardo says.
DiNardo & Lord Auctioneers is reputed to be one the nation's "Top 4 Fund-raising Auction Firms". Tom DiNardo has specialized in charity auctions and wine auctions since 1993. Mr. DiNardo has presided over one thousand charity auctions for various non-profits, charities, and community fundraisers across the United States. Tom holds five world records for "price achieved at auction."
In addition to his accomplished auction career, Tom DiNardo is a sommelier, certified appraiser, freelance writer for Wine Adventure magazine, Wine Enthusiast magazine, AuctionZip.com, GlobalAuctionGuide.com and a regularly featured writer for WineSquire.com.
For more information on the Taste of Vail contact:
Stephen Lloyd Wood
Media Liaison to the wine industry and wine events.
970-949-9774
# # #