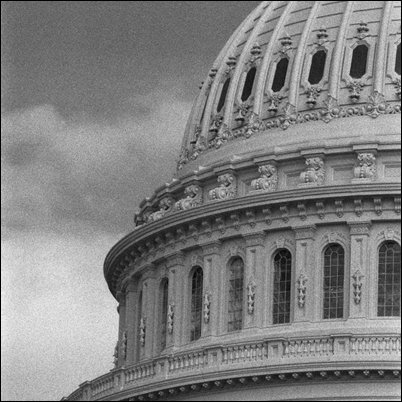 The high cost of tuition should never prevent a qualified student from getting a college education, but Republican leaders in Congress apparently don't see it that way
Phoenix, AZ (PRWEB) April 20, 2006
After the introduction of the Reverse the Raid on Student Aid Act of 2006, or H.R. 5150, intended to open the door to higher education for all qualified students, the bill's authors are asking students and their families to contact their senators to ask for their support.
The bill was introduced April 13 by Sen. Richard J. Durbin, D-IL, who also serves as assistant senate Democratic leader, along with Rep. George Miller, D-CA, senior Democrat on the House Committee on Education and the Workforce, and is intended to cut student loan interest rates in half before July 1 when the rates are set to increase. The legislation would set interest rates on Stafford Loans at 3.4 percent and on PLUS Loans at 4.25 percent on or following July 1.
During a telephone press conference last week, Durbin and Miller said they would quickly try to advance the bill through Congress before the increase in interest rates goes into effect.
The lawmakers must gather support of the bill and try to persuade mostly Republican representatives of the bill and the need to spend the roughly $37 billion during five years needed to help cut the interest rates in half.
"The high cost of tuition should never prevent a qualified student from getting a college education, but Republican leaders in Congress apparently don't see it that way," Miller said in an April 13 press release distributed from his office. "Democrats want to take America in a new direction, and that includes reversing the Republican raid on student aid and making college more affordable for all students and families."
Following the recent cuts of $12.7 billion to the federal student loan program, students and families are feeling the heavy burden of the cost of college, more so now than ever before. The rising cost of tuition and high interest rates have made it increasingly difficult for students and families to afford higher education. Average student debt jumped more than 50 percent in the past decade alone, according to the U.S. Department of Education.
Students and families can speak up for the Reverse the Raid on Student Aid Act and contact their congressional representatives by calling (202) 224-3121, or they can write by logging onto http://www.house.gov/writerep/.
About NextStudent
NextStudent, http://www.nextstudent.com/, listed at No. 15 on the Top 100 Student Loan Consolidating Lenders for fiscal year 2004, is dedicated to helping students and their families find affordable ways to pay for college. NextStudent offers one-on-one education finance counseling and has a portfolio of highly competitive education lending products and services including an online scholarship search engine, low and no-cost federal student loans, parent loans, private loans, student loan consolidation programs, and college savings plans.
The NextStudent Scholarship Search Engine, one of the nation's oldest and largest scholarship search engines, is updated daily, available free of charge, completely private – and represents more than 800,000 scholarships worth $2.8 billion.
For more information about NextStudent and its student loan consolidation programs, please visit the company's Web site at http://www.nextstudent.com/.
# # #