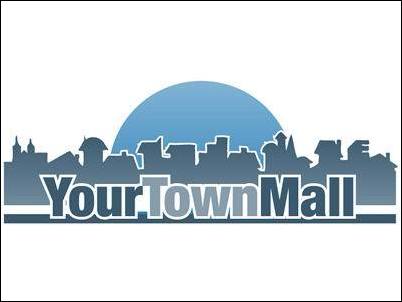 local information at your fingertips.
Valley Stream, NY (PRWEB) April 24, 2006
YourTownMall.net, a network of over 65,000 local United States websites has added over 7,000 local Canadian sites to its network. With the addition of the Canadian websites, this brings the total number of YourTownMall local sites to over 72,000. The Canadian websites are the first test of YourTownMall's ability to support multiple countries. Establishing the Canadian town sites was a "challenge" according to Mr. Alex Navia, the company's Chief Technology Officer. Mr. Navia explains, that one primary difference in setting up the Canadian sites versus the United States sites was in our Yellow Page section. The formatting of the addresses are very different between the two countries.
YourTownMall.net is continuing its policy of offering free services such as classifieds,local events calendar,government listings,local restaurant listings, etc. to the Canadian marketplace.
With over 72,000 local town websites in North America,we feel that http://www.yourtownmall.net has tremendous value to multinational, national, regional and local businesses who are looking to target market, said Mr. Donovan Neita, Sr. the company's CEO. YourTownMall is being built on the premise of offering Internet users as well as Internet advertisers a viable alternative to what is currently available on the Internet today.The content on our websites are constantly being upgraded based on our users and advertisers needs,explained a company spokesperson. YourTownMall values the feedback that it is receiving from its users.The company believes that local information should be easy to find and that the sites should be easy to use.
As YourTownMall expands into Canada, it will continue its current marketing strategy. The company will be looking for Independent Sales Agents to market its products and services such as The Spotlight Corner, Featured Sponsor, YTM Connect (the on-line circular program),YTM Direct,Webconnect and other business solutions. YourTownMall believes that by helping to establish local business operators, this will increase the level of service and understanding of YourTownMall both to the advertisers as well as to the users.The company is currently supporting its "street on the feet" approach with "on air" advertising on television networks and radio.Local information is only a click away at http://www.yourtownmall.net.
About YourTownMall LLC:
Headquartered in Valley Stream, N.Y., YourtownMall LLC is an affiliated company of ATM Merchant Group Ltd.
The YourTownMall (YTM) program's business model is based on using established Independent Sales Organizations (ISO's). Extensively used in the credit card industry, the ISO was a critical factor in the meteoric rise in the use of credit cards in the United States.
YourTownMall sites are populated with local information such as:
Government offices
Job opportunities
Business listings
Community events
Medical services
Local weather
School events
Restaurants
..... and much more
YourTownMall is a network of over 72,000 local U.S. and Canadian Internet town websites. YourTownMall provides "local information at your fingertips."
###