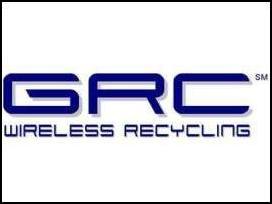 We are proud to connect the private sector with the nonprofit world
MIRAMAR, FL (PRWEB) April 24, 2006 –
Cell phone recycling leader GRC Wireless Recycling is reaching out to businesses and consumers nationwide, encouraging them to recycle cell phones. All retired phones recycled through GRC will provide direct financial benefit to the company's vast network of 2000 nonprofit participants. Phone donors can choose to benefit one of GRC's four national charity partners, or be geographically "matched" with a nearby domestic violence shelter via the company's Shelter Alliance program (http://www.shelteralliance.net). Each donated phone will generate between $.50 and $30 (or more for some models) for the selected nonprofit.
"We are proud to connect the private sector with the nonprofit world," said Henry Garcia, founder and CEO of GRC Wireless Recycling. "When businesses and consumers donate old cell phones through GRC, they are not only doing the right thing environmentally, but are contributing to a worthwhile philanthropic cause. Furthermore, with many counties across the U.S. now regulating the disposal of cell phones, we offer full compliance with this new legislation."
GRC's cell phone recycling programs have generated over $3.5 million for participating nonprofit organizations. Through its Shelter Alliance® and Recycling Alliance programs, GRC promotes socially responsible programs that offer significant fundraising opportunities. More than 2,000 organizations in 50 states, Canada, and Puerto Rico have participated in GRC's cell phone recycling programs. The company's programs attract significant support from the private sector, as thousands of businesses and consumers nationwide have recycled their phones with GRC to benefit nonprofit participants.
About GRC Wireless Recycling
Founded in 2001, GRC Wireless Recycling (http://www.grcrecycling.com) has emerged as an industry leader in the management of wireless waste. The company offers organizations of all types profitable solutions for cell phone recycling. GRC's programs for nonprofits, Shelter Alliance® and Recycling Alliance, service more than 2,000 participants in 50 states, Canada and Puerto Rico. GRC additionally offers programs for wireless industry companies. The company's Wireless Scrap Recycling and Wireless Asset Recovery programs offer wireless retailers, manufacturers and distributors a profitable solution for their stockpiles of non-reusable wireless handsets and boards.
GRC recycles through a blend of "reuse & refining." Through the "reuse" program, collected handsets are marketed to cellular operators in need of inexpensive, outdated technology. Phones without market value are processed through the company's environmentally responsible "refining" program that includes shredding, smelting and precious metals reclamation.
GRC is a member of the International Association of Electronics Recyclers and National Recycling Coalition. Additionally, the company is an EPA Waste Wise Endorser and pledge member of the Basel Action Network. Through its Shelter Alliance® program, the cell phone recycling company is a member of several state domestic violence coalitions.
PRESS CONTACT
Michele Jelaso
GRC Wireless Recycling
954-744-3601
# # #