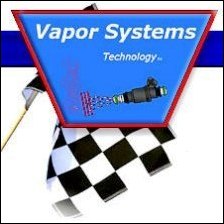 Spring Valley, CA (PRWEB) April 24, 2006
Vapor Systems Technology Inc. (Vapor Systems Technology) of Spring Valley, California is an R&D company building projects to increase gas mileage and fuel economy through the use of gas saving systems known as fuel vaporizers, or vapor fuel systems.
The result of their extensive research at the US Patent office (over 400 hours) is a compilation of over 900 systems and devices that are specifically built for increasing gas mileage. They have covered systems dating as far back as the 1920s, and as current as last year. Never has there been anything like this collection of material been made available to the public before. Their info even includes a dynamite fully functional search engine that reveals all the details, specifications and comments from their inventors.
Originally released as a no-installation needed CD, their collection can now also be obtained through a single zip file download, or by accessing the data directly from their website using a login and password. To check out a free demo version with over 50 of these systems, go to FREE DEMO, and click on ACCESS DEMO. Everything is laid out exactly like the CD, zip file, or website access. If you drag your mouse across the blocked-out entries on each page, you can even see the names and patent numbers of the missing systems that are on the full version.
In case you're in doubt about such systems, check out the stories about the 2 most prolific inventors ever documented. They are Charles Nelson Pogue, and Tom Ogle. Learn more about them here: Successful Vapor Systems Inventors
Vapor Systems Technology's President, David Steckling:
We figured out long ago that the oil companies are going to put the screws to us until the cows come home, and they no longer even try to pretend that they're not. They rip us off without any shame at all. Our government is silent about it, and won't lift a finger to put a stop to this rampant, runaway greed that borders on highway robbery (no pun intended) Here at Vapor Systems Technology, we're sick and tired of it and are doing something about it. We have spent an enormous amount of time researching and learning about what we could best describe as technology that many wealthy oil company conglomerates and government bureaucrats have attempted to discredit, hide and cover up in order to keep the lid on this technology. We have been contacted by hundreds of people who, like us, are tired of being taken for all we're worth at the gas pump. Many of them have been directly involved or know someone who has successfully experimented with these types of systems. Our goal is to inform and educate people on the fact that achieving 200 miles per gallon in a conventional car is not a fantasy. It has already been done, and is being done today by dozens of people throughout the country. Ultimately, complete independence from foreign oil is the goal we share with you, both individually and as a nation. Check out our site. You'll never see the gas pump the same way again.
Vapor Systems Technology Home Page
###