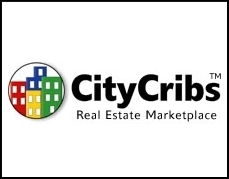 With the perpetual growth and evolution of marketing services offered in the online real estate arena, RSS/XML feeds are currently the preferred distribution of choice
New York City, NY (PRWEB) April 25, 2006
CityCribs™, New York's fastest growing marketplace for apartment rentals and sales, further personalizes and streamlines its service by implementing new XML capabilities for CityCribs.com. The ability to accept XML feeds will allow realtors in all major cities across the US to efficiently and effectively display real estate for sale or rent on the CityCribs site. Realtors can now upload real estate data without incurring the hassle of manual maintenance, or having to grapple with the content limitations of static web pages. Most importantly, once realtors have supplied CityCribs with an XML feed, data can be automatically streamed to thousands of home seekers and distributed to Google Base, Oodle, and other search engines free of charge.
"Most of our consumers are already familiar with RSS feeds, readily utilizing this technology to stay up-to-date with the influx of new home listings continually being uploaded onto the CityCribs site", says founder of CityCribs, Gea Elika. "With the perpetual growth and evolution of marketing services offered in the online real estate arena, RSS/XML feeds are currently the preferred distribution of choice". Not only do new XML feeds mean increased exposure for realtors and agencies, they are also impeccably easy to use – with realtors and agencies merely submitting their XML feed through a simple online form on CityCribs.com.
The benefits of the new XML feed are undoubtedly two-pronged, with both the realtor and consumer receiving real advantages. For the Consumer, CityCribs' RSS (Really Simple Syndication) content delivery program enables end-users to receive a variety of customized feeds when new apartments or homes match their search criteria. Subscribing to a feed via CityCribs.com enables homebuyers and renters to streamline their search by monitoring new apartments or homes, free of charge, as soon as they become available on the market. The feed automatically alerts the user of any new listings that are posted, and grants them immediate access to brokers or landlords managing the properties. As well as offering dedicated links to specific areas, CityCribs also provides users with the ability to personalize their feed to fit their exact specifications. Whether you are looking for a home in a particular area, or are searching for something more specific -- such as one bedroom apartment in Williamsburg with an outdoor area and a gym -- the RSS feed will simplify and increase the efficiency of your search.
About CityCribs.com (http://www.citycribs.com)
Currently serving New York, New Jersey, Miami and Los Angeles, CityCribs has imminent plans to expand into Atlanta, Boston and Chicago. Founded in January 2004, CityCribs™ is a leading New York real estate marketplace. CityCribs is not a brokerage and does not collect a commission from sales or rentals, rather serving as an interactive community for Home seekers and realtors. Today, the CityCribs community includes thousands of registered members and continues to grow at increasing speed.
Submit a Feed: http://www.citycribs.com/xml_real_estate_uploads.htm
Advertise Real Estate : http://www.citycribs.com/real_estate_advertising.htm
Gea Elika
212-920-7655
# # #