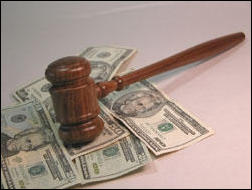 Sorting through this gigantic list of tax sale properties can be a daunting task
Chicago, IL (PRWEB) April 27, 2006
ilFLS.com, the leader in Illinois real estate investing, will offer, on May 3rd, the entire list of 37,0000+ properties for the annual Cook County tax sale.
"The annual tax sale is an incredible opportunity for real estate investors to find deals in the current real estate market." says George Yanev, investor relations at ilFLS.com. "With almost 40,000 properties to choose from, a little bit of research and work could return a large profit."
ilFLS.com offers the same property list as the Cook County Treasurer CD and paper list, but at a fraction of the cost and with additional features added,($59 vs $250). ilFLS.com offers downloads in excel format along with a searchable database of the entire list of properties with essential county links.
"Sorting through this gigantic list of tax sale properties can be a daunting task," says George Yanev of ilFLS.com. "The searchable database we provide greatly simplifies the investors job of locating profitable tax sale properties."
This year's Cook County tax sale schedule (date:townships):
June 6th: Barrington, Berwyn, Bloom, Bremen
June 7th: Bremen, Calumet, Cicero, Elk Grove
June 8th: Evanston, Hanover, Lemont, Leyden, Lyons
June 9th: Maine, New Trier, Niles, Northfield, Norwood Park
June 12th: Oak Park, Orland, Palatine, Palos, Proviso
June 13th: Proviso, Rich, River Forest, Riverdale, Schaumburg, Stickney
June 14th: Thorton
June 15th: Thorton, Wheeling, Worth
June 16th: Hyde Park
June 19th: Hyde Park
June 20th: Hyde Park, Jefferson
June 21st: Jefferson, Lake
June 22nd: Lake
June 23rd: Lake
June 26th: Lake
June 27th: Lake, Lake View
June 28th: North Chicago, Rogers Park, South Chicago
June 29th: South Chicago, West Chicago
June 30th: West Chicago
Visit http://www.ilFLS.com to order the tax sale list and to learn more about upcoming Illinois tax sale dates and procedures.
About ilFLS.com: The Illinois Foreclosure Listing Service, ilFLS.com, is the leader in Illinois real estate investing. Based in Illinois, ilFLS.com provides current and accurate foreclosure, auction, REO and tax lien data and education for the following counties: Cook County, Dupage County, Kane County, Kendall County, Lake County, McHenry County, and Will County.
Visit us today at http://www.ilFLS.com
###