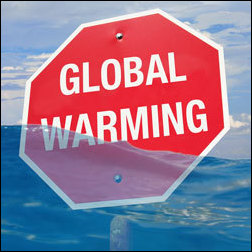 Chicago, IL (PRWEB) May 2, 2006
Global warming describes the rise in temperature of the earth's lower atmosphere due to the release of heat-trapping greenhouse gases.
By making simple substitutions, you can save money while reducing skin cancer from ozone depletion and coastal flooding from rising ocean levels.
Here's how...
Reduce gasoline consumption: For every gallon of gasoline burned, about 20 pounds of carbon dioxide enter the atmosphere. So: bike, walk, take public transportation, or carpool whenever possible.
Unplug and strip: Many electronic devices draw power whenever they are plugged into an outlet, even when they are turned off or are fully charged. These energy hogs include adapters that come with rechargeable battery-powered cordless phones, cell phones, power tools, and digital cameras. Electronics that are on standby, such as TVs, cable boxes, and computer monitors, also waste energy. The solution? Unplug these devices and plug them into a power strip. Turn off the strip when these devices are not in use (the strip doesn't draw power).
Swap Bulbs: Replace incandescent bulbs with energy efficient compact fluorescents, which are widely available in many sizes and shapes. Only 10% of the energy consumed by incandescent bulbs is released as light; 90% is heat. Fluorescents cost more initially, but they last up to 12 times longer and reduce electric costs.
Patronize "green hotels": When you travel, stay at green hotels where the owners have programs that save energy and water and reduce solid waste.
Audit your home: Get a free energy audit on your home from your gas and/or electric utility and then institute their recommendations.
Eat more vegetables, less meat: The average American diet causes the release of an extra 1.5 tons of greenhouse gases per year compared with a plant-based diet. Reducing your meat and dairy intake by half can make a big difference.
Make saving energy a family affair: Assign each person an energy-saving task. For example, one child can gather vegetable scraps for the compost; another can turn off lights and power strips when they are not in use; and you can use cold water for the wash and use the dryer less often.
Re-energize your office: Help institute energy-saving (and money-saving) activities: use ceramic cups instead of disposable ones; encourage double-sided copying; "unplug and strip" (see above); start a carpool; turn down the lights.
If you'd like to do even more, visit CharityGuide.org for more do-it-yourself environmental protection tips.
Charity Guide is a non-profit organization that inspires and facilitates flexible volunteering, by providing volunteer opportunities that are entirely flexible and immediately actionable.
###