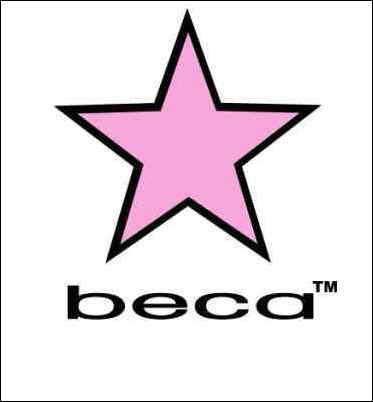 I can't believe how quickly it has grown and how much moms appreciate our products. It has also been very exciting to see the recent celebrity clientele that has come to know us
Dallas, TX (PRWEB) May 3, 2006
In the $7 billion baby product industry, many of the best and most unique ideas come directly from the necessity of frustrated moms and dads. Designer, founder and "mom-entrepreneur", Christi Beca, President and CEO of Beca diaper bags (http://www.becabags.com), is no exception. With stores from coast-to-coast, Ms. Beca knows exactly what stylish moms want and expect in designer fashion. With the latest "baby boom" in Hollywood, celebrity moms as Angelina Jolie, Katie Holmes, Gwyneth Paltrow and Michelle Williams, are among Beca Bags latest celebrity clientele.
"We felt the current diaper bag industry focused too much on functionality and not enough on style. I created this company to bridge that gap, at the same time, we raised the bar. We found a niche in the market by targeting strictly on the style of modern moms, and it's paying off," states Beca.
Like many "mom-inventors", Christi, while pregnant with her son Ashton, was frustrated by the cumbersome nylon and teddy bear motifs on store shelves. She did some research and designed a new line of stylish diaper bags for the "next generation" of women. "Today's modern mom wants to feel more trendsetting, sophisticated and chic when toting their little ones around, without compromising the essential necessities in a diaper bag. Moms are more fashion conscious than ever; thanks to the recent focus on new Hollywood moms and being a mother of two has helped in designing what works for the modern mom," states Ms. Beca.
With their successful launch in 2005 of their "Cargo" 'It' bags, a collection of unique, Marc Jacobs inspired, metallic diaper bags that combine couture leathers, innovative designs, and chic Italian hardware to "disguise" the look of these diaper bags, Beca Bags (http://www.becabags.com) has quickly become a household name among stylish new moms. This year, Beca Bags is on track to more than triple their sales from last year, states Beca.
Featured in March 2006 at the exclusive, invitation-only "Boom Boom Room" gifting suite for Oscar® nominees, presenters and celebrity moms, Beca Bags took top honors with their unique diaper bags. "I love your bags! They are amazing and make great gifts. I will definitely use it on the show," states Ashley Jones, "Bridget" on Bold and the Beautiful.
Christi Beca's style has awarded her widespread recognition in the industry. She has been featured nationally in several fashion, television and news publications as NBC, CBS, ABC, Pregnancy Magazine, Dallas Morning News, Chicago Tribune, Earnshaw's and Bundle Magazine. Ms. Beca is thrilled with her company's recent success, "I can't believe how quickly it has grown and how much moms appreciate our products. It has also been very exciting to see the recent celebrity clientele that has come to know us," states Beca.
Beca Bags are available at boutiques nationwide or online. They retail from $165-$325 and come in a variety of stylish colors or designs.
For more information, please visit http://www.becabags.com. To request an interview or to see a sample please contact Christi Beca at 214-566-2196.
###