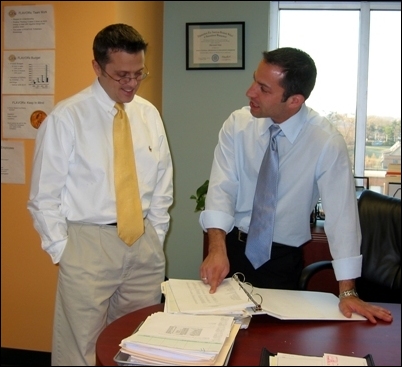 To hold us accountable to rules that have no bearing on our business or operation is an unintended and costly result of this legislation.
Bethesda, MD (PRWEB) May 2, 2006
This Wednesday, May 3rd, 2006, FLAVORx Chief Financial Officer, Woodie Neiss will speak on the impact of Sarbanes-Oxley on small businesses at the United States House of Representatives Committee on Small Business hearing. The full committee hearing entitled, "Sarbanes-Oxley Section 404: What is the Proper Balance between Investor Protection and Capital Formation for Smaller Public Companies?" will be held at 2:00pm at the Rayburn House Office Building in Washington DC. Neiss is slated to present to Chairman Donald Manzullo, Ranking Member Nydia Velazquez and other committee members on the tremendous cost of compliance to privately held businesses in relation to Section 404 of Sarbanes-Oxley. Having grown from one single innovative idea to a product and a business that has made its presence in over 37,000 pharmacies nationwide; FLAVORx is a company that has maintained high growth, positive net income, positive cash flow and a high-level of business ethics and procedure over its time. Surprisingly, as a result of the financial and procedural burden Sarbanes-Oxley legislation has placed on the company, it may no longer be in FLAVORx's best interest or capabilities to enter the public market.
When a private company is able to go public, the company is given access to capital that allows an even higher rate of growth and expansion. Doing so opens up more opportunity for employment and more opportunity for revenue, which inevitably helps the American economy. Because of its growth and success over the years, FLAVORx has been able to attract capital from friends, family and private equity with the plan of switching from a privately-owned endeavor to a publicly-traded company in the future.
FLAVORx is a small company but has big goals and dreams like other publicly-traded Goliaths on the Fortune 500. Over the years, the company has diligently implemented policies, procedures and systems to ensure it is conducting business appropriately. When the time came to seriously examine the possibility of entering the public market, the company underwent a formal audit with a then "Big-Four" audit firm. But with the implementation of Sarbanes-Oxley, a seemingly straightforward procedure eventually metamorphosed into a series of debates over policies, procedures and reporting systems as well as revenue recognition practices that simply were not applicable to a company of its size or experience. The end result was a 4-month extremely costly procedure that had little bearing on the company's actual proceedings. According to Neiss, "To hold us accountable to rules that have no bearing on our business or operation is an unintended and costly result of this legislation."
Committed to promoting the health of children worldwide, FLAVORx has flavored millions of prescription medications to date and provides a service and a product that has helped countless children easily swallow crucial and life-saving medications. In addition to its core business, FLAVORx is also dedicated to serving communities locally, nationwide and internationally. The company has provided supplies pro bono to help children sick and orphaned in the aftermath of Hurricane Katrina and young HIV/AIDS patients in Thailand and Dominican Republic, and even helped flavor water for troops in Iraq to prevent dehydration. The company has also helped sponsor charitable events for organizations such as the Children's Inn at NIH and "Athletes Against Drugs." As President and CEO Kenny Kramm put it, "We are simply trying to give back to a community that has been truly supportive of us over the years. At the end of the day, we don't measure our success by how many medications we have flavored, we measure our success by how many lives we have helped."
Since its inception, FLAVORx has represented the idealism and American dream of a small innovative idea that has grown into nationwide and international success simply through hard work, persistence and creativity. It would be a shame to stifle its growth because of limitations imparted by procedure.
For more information, please contact Teresa Chen at 800.884.5771, extension 234.
# # #