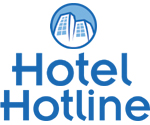 Disney World is the #1 vacation spot for families, hands down. Disney hotels and Orlando-area hoteliers have no reason to fear that high fuel costs will keep guests away
Uniondale, NY (PRWEB) May 4, 2006
Hotel Hotline, a leading online travel destination for comparison hotel shopping, has announced the top ten domestic and international travel destinations for Memorial Day Weekend 2006.
1. Orlando. It's no surprise to Greg Hartnett, CEO of Hotel Hotline.com LLC, that the home of Mickey and Minnie becomes the home of many for Memorial Day weekend. "Disney World is the #1 vacation spot for families, hands down. Disney hotels and Orlando-area hoteliers have no reason to fear that high fuel costs will keep guests away," he assures.
2. Miami. That's right: Florida makes the top ten list not once but twice. If Cinderella's Castle isn't right for everyone, then the art deco digs of South Beach may be just what the doctor ordered. For hip, urban professionals who like an active nightlife balanced by long, lazy afternoons spent people-watching from the comfort of a hotel pool cabana, Miami is the sublime choice.
3. New York City. Unlike Miami, travelers don't choose Manhattan in May to work on their tans. Instead, New York City is a highly-ranked destination Memorial Day and every holiday weekend of the year for its museums, restaurants, iconic buildings, upscale boutiques, Broadway shows, music scene, exclusive nightclubs, hip hotel bars. . . the list goes on.
4. Las Vegas. "Vegas once was an adult-oriented destination, but development has been booming and these days, the city has something to offer to vacationers in every age group," said Brian Prince, president of Hotel Hotline.com LLC. "The Vegas hotels cater to everyone from singles to newlyweds and from retirees to families with young children."
5. Amsterdam. Have a few extra vacation days to tack onto your long weekend and a penchant for an international getaway? Thriving on the strength of the waterside city's physical beauty, excellent museums, friendly natives, beautiful tulips and very adult nightlife, Amsterdam hotels can expect to see strong bookings this Memorial Day holiday.
6. Seattle. Who minds a light rain now and then—especially when Seattle's rich music scene has so much to offer? The home of grunge rock and a world-famous fish market—and the setting of several popular films and TV shows in recent years—Seattle has been rising steadily in the ranks as a choice destination.
7. Chicago. Americans in the know book Chicago hotels for Memorial Day weekend for three compelling reasons: the food, the shopping, and the lake. There really is no better way to celebrate the end of winter than to take in the sight of sailboats skimming across the windy city's "Midwestern ocean."
8. San Francisco. Foreign travelers have a love affair going with San Francisco, and Americans do, too. The city enchants with its miles of ornate Victorian architecture, spectacular bay and ocean views, and excellent Italian fare and seafood. "If you can't afford Paris in the springtime," offers Prince, "then book a romantic hotel getaway in San Francisco. You won't regret it."
9. London. "The most difficult part of choosing which hotel to book in London is deciding which historical site, free museum or charming pub you must have nearby," explains Hartnett. "Hotel Hotline customers will be pleased with the range of London hotel options available to them Memorial Day weekend 2006."
10. Anaheim. "It should be no surprise that the home of Disneyland rounds out Hotel Hotline's list of the top ten Memorial Day weekend destinations," explains Prince. "West Coast families often choose to get their taste of the small, small world in sunny Southern California."
About Hotel Hotline
Founded in 1999, Hotel Hotline is one of the leading merchant hotel wholesalers and travel comparison networks available online. Hotel Hotline features exclusive discount rates at hundreds of merchant hotel partners and discount bookings at more than 40,000 hotels, resorts, and vacation rental properties worldwide. The company generated more than $12 million in hotel bookings during 2005 and has logged more than $60 million in gross travel bookings since its inception. Hotel Hotline is a privately held company, owned and operated by HotelHotline.com, LLC. For more information, visit http://www.hotelhotline.com.
###