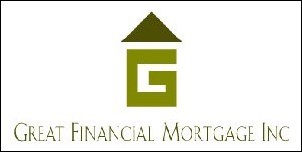 It's basically a summary of all the fees and it should within plus or minus $500 of what the final figures are
Fullerton, CA (PRWEB) May 9, 2006
When shopping for a new loan or simply needing to refinance, then be aware – be very aware of whom you do business with, warns Gavin Fenske, president Great Financial Mortgage, Inc., http://www.greatfinancialmortgage.com. What is promised to save you hundreds of dollars can end up costing thousands.
The housing bubble hasn't burst, the market is still hot and predatory lenders are finding easy prey on innocent consumers looking for the best rate either on a new home loan or to refinance. Fenske describes how one client who came to him after a horrifying ordeal with a nationally known lender thought she was getting a good deal, but when it came time to sign the loan documents she got a real shock; the paperwork came, the fees were a lot different and the payment was no where near what had been discussed initially ... It was about $1,000 more a month. Not only that, the fees skyrocketed to nearly 10,000 dollars more. Fenske explains she was a victim of bait and switch and -- it's happening all too often.
Here's an example of how it works: the lender baits by saying you're getting a 30 year fixed-rate loan at 6.5% with no points, no pre-pay penalty, and no fees. Then somewhere in the process, either at the very end or right before the end when you're ready to sign paperwork, the loan is switched for something else. You're now faced with an 8% loan and you're paying 1 point, along with other "administrative" costs, which makes the monthly payment more expensive than what was originally quoted. In many cases, this precludes homebuyers from qualifying or for those refinancing, to think twice. But with unscrupulous agents, it doesn't end there. To make it worse, should you decide to proceed, you are most likely unaware that you will have to pay five thousand or more just to get the loan. And since there is a pre-payment penalty, you cannot re-finance until the pre-determined time, without paying a hefty penalty. This could cost you thousand and thousands of dollars.
There are no hidden cameras to catch these predators in action. So how do you protect yourself from such lenders? Fenske says it's imperative that everyone get a good faith estimate - in writing - from the lender right at the beginning of the process. He notes that a good faith estimate is going to show how many points you're paying for the loan, how much the escrow fees are and how much the title fees are. "It's basically a summary of all the fees and it should within plus or minus $500 of what the final figures are," he explains. "But even before the estimate be sure and research the different types of loans, be wary of low rate deals, shop around and always know whom you are doing business with. It doesn't hurt to check up on companies through the Better Business Bureau."
To learn more about Bait and Switch protection, please contact Great Financial Mortgage at
http://www.greatfinancialmortgage.com.
About Great Financial Mortgage:
Great Financial Mortgage is based in Fullerton, California. A top originator of mortgage loans, Great Financial Mortgage offers a wide range of home lending services to homeowners and prospective buyers throughout the state of California via person-to-person attention and its website, http://www.greatfinancialmortgage.com. This coupled with their unique ability to keep ahead of the fast-moving real estate marketplace enables Great Financial Mortgage to exceed client expectations by making their dream a quick
media contact:
Suzi Bruno
PRIME L.A. Public Relations
http://www.primela.com
(818) 995-1290
# # #