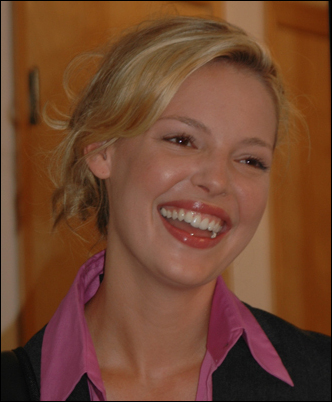 Folks who love her in Grey's Anatomy are going to be blown away by her in Side Effects
LOS ANGELES, CA (PRWEB) May 8, 2006
With the season finale of Grey's Anatomy right around the corner, fans are clamoring for ways to get their "Izzie" fix. Scores of Katherine Heigl fans have already snapped up the indie feature Side Effects (currently available online) in hopes that this 90-minute Heigl extravaganza will ease their Grey's withdrawal.
For others who can't get enough of this talented blonde bombshell, Side Effects will be available at major retail outlets across the United States on May 16, and online at http://www.sideeffectsthemovie.com and http://www.Amazon.com.
"Folks who love her in Grey's Anatomy are going to be blown away by her in Side Effects," said writer/director Kathleen Slattery-Moschkau. "Side Effects is all Katherine, all the time. I think her fans will be thrilled to see her in this role that shows off her full talent."
Side Effects reveals the fascinating, and sometimes laughable journey of Karly Hert (Heigl), a young woman struggling with love, ethics and a discontented career in the pharmaceutical industry. Karly, seduced by the perks and benefits of corporate America, is oblivious to her own value system until she meets Zach Danner (Lucian McAfee), a down-to-earth guy who encourages Karly to walk her talk and leave her empty job. Karly finds out that leaving is never as easy as it seems.
The film is based on Slattery-Moschkau's ten years as a pharmaceutical sales rep, pushing pills for an industry that continues to make headlines with its questionable ethics. Side Effects puts Heigl's talent on display, demanding a dynamic range from this top-notch actress.
To arrange an interview with Kathleen Slattery-Moschkau, contact Cari Reisinger of Hummingbird Pictures at (414) 264-1065.
# # #