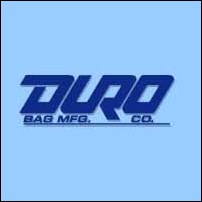 Ludlow, KY (PRWEB) May 16, 2006
Duro Paper Bag Manufacturing Company is crowned as fast food 'Supplier of the Year.' Burger King Corporation and its purchasing agent Restaurant Services, Inc. (RSI) gave the 2006 Supplier of the Year award to Duro Bag Manufacturing Co. at the annual Burger King Global Convention, held in Orlando.
Attention to detail, on time service, great products and prices all contributed to achieving this honor.
Thousands of vendors serve Burger King daily. Becoming the top supplier signifies that Duro Paper Bags sales and production team not only delivered on terms of the contract, but went above and beyond what was required.
In the last few years, Duro Bag Manufacturing Company has been upgrading systems, tightening controls, and boosting productivity. These efforts allow small accounts and distributors to be served with the same care as the largest accounts.
Some of the basic criteria Burger King requires from its suppliers include:
The ability to produce goods and services that consistently meet Burger King Corporation's standards and specifications.
Ability to deliver goods/services on a timely basis and in the required quantities.
Adherence to applicable health and safety standards and applicable laws.
Financial condition and business reputation.
Ability to provide value to the BURGER KING system, including through pricing, support of initiatives to enhance quality and competitive attributes, and commitment to innovation.
Agreement to maintain confidentiality of Burger King Corporation's information and to comply with other terms and conditions established for suppliers by the Corporation
As the largest manufacturer and wholesaler of paper bags, Duro is able to provide plain and printed paper bags and service well beyond Burger King's already demanding minimum levels.
Producing over 20 billion wholesale paper bags per year, Duro Bag Manufacturing Co. is the top choice for most of the largest retailers and distributors in North America.
Burger King is able to choose from a wide variety of bags for every purpose, including numerous specialty bags for the food service industry. These include hot and crispy foods, French fry bags, bread bags, large printed shopping bags standard take out sacks, and of course, kids meal bags.
About Duro Paper Bag Manufacturing, Co.
Founded in 1953, Duro Bag is the largest manufacturer of paper bags in the world. A family owned company, based in Ludlow, Kentucky, Duro has 12 plants manufacturing bags in the United States and Mexico. Producing over 20 billion environmentally friendly paper bags per year, Duro supplies most of the largest grocery and retail chains with a wide variety of wholesale paper bag products. For more information, visit http://www.durobag.com
Contact:
David J. Brown
Controller
Duro Bag Mfg. Co.
7600 Empire dr.
Florence, Ky 41042
phone - 859-581-8208 ext 206
cell - 513-703-0980
###