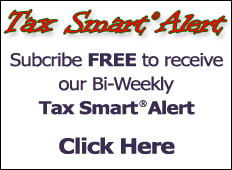 San Diego, CA (PRWEB) May 8, 2006
Tax Smart America® reported today that it is calling on the U.S. House of Representatives to pass legislation adopting a 2006 refundable Fuel Tax Credit aimed at working families hardest hit by recent escalating gas prices. With nearly one full third of the retail price of a gallon of gasoline representing taxes, congress can provide relief in the form of a refundable fuel tax credit to working families for tax year 2006.
The proposal would call for a tax refund of $250 per automobile per household that could be claimed on the 2006 tax return next tax season. When considering that fuel taxes (excise and sales tax alike) are added to the price of a gallon of gasoline based upon the cost per gallon of the fuel, state and federal government who collect these taxes are seeing more revenue as the price of oil continues to rise. Accordingly the higher the price of oil, the more in excise taxes collected by government.
Working families are among the hardest hit as well as lower income families who must bear the burden of these rising prices and increased tax revenues collected in the form of excise and sales tax revenues. Each local, and state government as well as the federal government has benefited in increased revenues from gasoline taxes and if elected officials want to provide working families with some relief of the sticker shock at the pump, they could easily pass a tax bill to provide for a small portion of these tax revenues to be refunded to the working families of America.
Tax Smart America® went on to state, "We are encouraging consumer groups, public interest groups, and working families alike to join the call for temporary tax relief by asking congress and every state legislature alike to provide for some economic relief in providing for a refundable tax credit to working Americans. We plan to send our proposal later this week to the House of Representatives and our local congressional representatives to consider this bill before the end of the year and the next tax filing season". This according to Daniel Love, President of Tax Smart America® whose headquarters are located in San Diego, California.
A recent study of fuel taxes for 2005 was published by the Tax Foundation, in which the amounts of taxes per capita for each state reflect the burden on Americans in what they are paying for at the pump with every gallon of gasoline they purchase.
The mission of the Tax Foundation is to educate taxpayers about sound tax policy and the size of the tax burden borne by Americans at all levels of government. From its founding in 1937, the Tax Foundation has been grounded in the belief that the dissemination of basic information about government finance is the foundation of sound policy in a free society. For a copy of the 2005 Tax Foundation report, you can visit the Tax Foundation web site.
About Tax Smart America® Business Center
Tax Smart America® recently announced it is well underway in its nationwide launch of the Tax Smart America® Business Center License Program to tax professionals, as an alternative to old-style franchise models.
The company has created a number of business support programs offered only at an approved Tax Smart America® Business Center. Clients who use an approved tax professional under the program are invited to attend business support workshops to better understand basic operations from payroll to recordkeeping.
A business client is then free to select from a variety of business support services and engage the approved Tax Smart America® Specialist to assist in implementing these important services much like a team approach in developing an overall game plan for the business client.
The company's expansion plans are an effort to provide small and mid-sized CPA and Tax Firms with an alternative to the more traditional expensive old-style franchise systems, such as those of H&R Block (HRB), Jackson-Hewitt (JTX), and Liberty Tax Services.
With estimates reported at more than 60,000 to 70,000 new business start ups each month, the company believes its plans are well positioned to attract tax professionals of all types away from competitors who seem to remain fixed on the more traditional franchise and corporate-owned store model, as well as independent tax firms who desire the benefits offered in the business license models.
Tax Smart America®, Tax Smart Centers of America™, Tax Smart University™ and 59-Minute Solutions™, are licensed registered trademarks of (Smart America Group Enterprises). The company offers unique business model and educational systems for tax professionals under a unique license agreement as an alternative to old-style franchising such as that of H&R Block (HRB), Jackson-Hewitt, (JTX), and Liberty Tax.
For more information contact:
http://www.TaxSmartAmerica.Biz
Daniel Love, President
Smart America Group Enterprises Inc.
(858) 614-1831
# # #