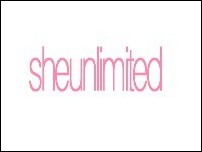 The Indie world is what makes our world creative
Beverly Hills, CA (PRWEB) May 8, 2006
Adam Ellifritt of Onemotion Studios, the web designer for the re-vamped She Unlimited Network, has announced a delay in the launch date of She Unlimited Network. He cites that the extension of the release was to correct critical errors in the websites performance.
"The reason behind the delay is to prepare for what will be a breakthrough for the She Unlimited Network. We are preparing to launch a massive website, so we are making sure that there will be no errors or missing elements. This site is going to be extremely multimedia rich and interactive, and it is because of this that we want to be one hundred percent sure the launch goes off without a single hitch." The new site is set to go live on June 15th, and will not be delayed again, according to Ellefritt.
Veronica Marie, CEO of She Unlimited Network was disappointed with the delay, but said that it will in no way effect the ultimate outcome and final goal of She Unlimited. "We are moving forward with implementing She Pods, She Radio and She Unlimited TV regardless of our main site's re-design launch delay. These things happen, and we are frustrated by it, but we will reach our goal of creating a fun and informative network that all women can call home. We are pleased that Adam [Ellefritt] is being diligent and thorough with our site, and if that means a slight delay, then so be it. His design for our site is truly wonderful and I think that our old members, and new members alike, will be very happy with the changes and additions."
She Radio, which has already been implemented into the current site, is moving full steam ahead. The site and online radio broadcast has been receiving hits in excess of six million per week. She Radio will remain on the old site until the June launch, but will be improved and enhanced with the new site design. She Radio is a fun and innovative, online radio "station," that combines great popular music tunes with expert voice segments and live audio interviews. She Radio has several expert members aboard already who have committed to providing weekly segments in their fields of expertise; including model and fitness Guru Jennifer Nicole Lee, Broadcast professional Laura Lynn and Sexpert Joy Kaiser. They are now seeking additional segments to add to their Internet broadcast. Read below for information on the open call which was added to the She Unlimited website this week.
***********************************************************
Announcement on She Unlimited Network:
She Unlimited Radio wants you! We are sending out an open call to any and all that care to share their expertise or special talent with our listeners. All are welcome to join in and participate in creating a fun and informative radio station. This includes the loyal users of the community who helped build the She Unlimited Network.
Whether you are a professional or skilled amateur, we at She Unlimited know that every woman has a special ability to share. Your talent might be offering powerful career advice to female professionals, or perhaps you know how to negotiate the best deal on a new car, grow a fabulous garden, or get a cranky toddler to sleep. Perhaps you're a legal eagle who can provide solid advice to the laypeople of the community or you are a computer wiz who has some helpful tips to pass on. Whatever you're particular talent or expertise is—we want you to share it with She Unlimited Radio.
We are looking for entertaining, funny, serious, emotional, thought provoking, informative, and educational segments for She Unlimited Radio, on any topic you would like to share. The process is very easy, and will only take a few minutes of your time. Simply dial 1-800-552-4387 and record your three to five minute segment. It's that easy! You don't even have to worry about making your recording perfect, mistakes are fine, because we will edit your segment to perfection and make you sound great! If you have more than one talent, then by all means make two recordings . . . or three . . . or four! You get the idea—there is no limit on how many segments you can provide. If you have multiple talents or expertise, then bring them on, our listeners want to hear what you have to say.
Our goal is to create a community in which we all share with each other in order to make each others lives a little easier and better. In return for sharing your expertise with us, we'll give you a permanent spot featuring you and your web site on She Unlimited.com. We get millions of page views a month. So, if you're looking for exposure, you will certainly get it here. Additionally, all who create segments for She Radio will be entered in a drawing to win some great prizes each week. Most importantly, you'll have the satisfaction of knowing that you helped others or made them laugh.
We invite you to express yourself on She Unlimited Radio!
*********************************************************
She Unlimited has been working with Indie companies since it's inception in August 2004 and has built strong bonds with the Indie community in that time. Companies such as skin care specialists 25 Lexington, Internet health community TinCap.com and custom and specialty stationary creators DeMarco Designs got their advertising start at She Unlimited and have grown quite large since that time. As a start up company She Unlimited has a special place in their hearts for those just starting out and are trying to get the word out on their new, innovative product or service. They also understand that this is not always easy to do so on a tight budget. Therefore, they have created ad packages priced and designed especially for Independents. "The Indie world is what makes our world creative," says CEO Veronica Marie. She feels very strongly about making advertising affordable to new and innovative companies.
If you are an Indie company (or any company) seeking to advertise on the She Unlimited Network please call right away for more information on how to reserve your ad spot on the new site at 1-800-552-4387. You may also click the below link to go directly to the advertising page of the current website to get more information on our ad offerings.
http://www.sheunlimited.com/forums/forumdisplay.php?f=404
http://www.sheunlimited.com/forums/forumdisplay.php?f=687
She Unlimited suggests that those who are interested in woman's issues in the 21st century keep their eyes and ears open for the new launch which will take place on June 15th, 2006 and will be followed with a media announcement. In the meantime all may log onto SheUnlimited.com to check out She Radio and the current forums. While the design will change and the forums only format will be replaced with more comprehensive categories and women's interest topics you may still participate in She Radio and the forums and sign up for membership. Those who sign up now will receive advance e-mail notification of the new launch.
###