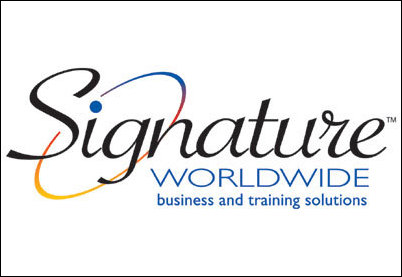 But with such a strong start, we expect to see great results for Vermeer. Their dedication to excellence is apparent in the work of their parts and service departments.
Columbus, OH (PRWEB) May 9, 2006
Vermeer Manufacturing Company, a leading agricultural, construction, environmental and industrial equipment manufacturer, has turned to Signature Worldwide, the leading provider of training outsourcing and business solutions in continued commitment to its vision of "Taking Care of Customers Worldwide with Better Solutions."
With a kick-off Equipment Edge™ training event in January for Vermeer parts and service departments of three locations, the dealerships in Medina and Findlay, Ohio, and Cranberry Township, Pa., are well on their way to building new customer service skills that capture more sales.
"My hope is that this training will help our team close more deals, improve on upselling, and gain the knowledge and skills necessary to always provide quality customer service," said Vermeer General Manager Joe Buchtinec. "After hearing Signature's Senior Vice President Barry Himmel's presentation at an Ohio Equipment Distributors Association meeting, I knew partnering with Signature was the best way to meet our training needs and provide our staff these important skills."
After just one full month using Signature's Equipment Edge™ employee training program, the three locations had an overall average score of 73 percent using the steps of a sales formula developed during training. This is a marked improvement compared to pre-training performance.
"Making significant changes in employee behavior and customer service performance doesn't happen over night," said Himmel. "But with such a strong start, we expect to see great results for Vermeer. Their dedication to excellence is apparent in the work of their parts and service departments."
"Vermeer's philosophy and culture provide a great foundation for Signature's training," Himmel added. "Because of their commitment to success, they embrace new sales and service skills that enable the company to thrive. We look forward to a long and growing relationship with this well-respected organization."
About Signature
Signature Worldwide is the leading provider of outsource training and business solutions to service-based organizations, creating tailored sales training and marketing programs that directly impact the bottom line. Established in 1986 and headquartered in Columbus, Ohio, Signature operates throughout North America and the United Kingdom, and has licenses in Greece, South and Central America, China, India, Northern Africa and the Middle East. Signature is a private company with revenues of $12 million in 2005. For more information on Signature's proven customer service and sales skill training solutions, please visit Signatureworldwide.com.
About Vermeer
Vermeer Manufacturing Company of Pella, Iowa, manufactures a full line of horizontal directional drilling systems, compact excavators, compact skid-steer loaders, pneumatic boring systems, track and utility trenchers, tub and horizontal grinders, tree equipment and agricultural products. Vermeer offers worldwide sales, support, service and parts through an independent, authorized dealer network. For more information, please call 1-888-VERMEER (837-6337) or visit Vermeer.com.
###