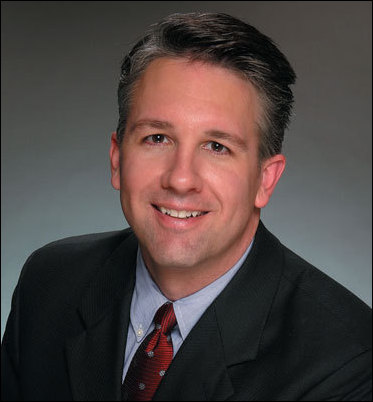 Lyle is a talented and seasoned industry professional with more than 12 years experience working in digital communications. As vice president of sales, he will direct our growing sales team and strengthen our leadership position within our core market sectors. He will also be responsible for overseeing relationships with key accounts and expanding the company's presence in new industries
Floral Park, NY (PRWEB) May 8, 2006
Rapid Solutions Group, a leading digital communications company, announced today that Lyle R. Sanderson has been named vice president of sales. Mr. Sanderson has worked in the digital communications marketplace since 1994 and joined Rapid Solutions Group in June of 2000. Formerly, as one of the company's directors of strategic accounts, he played an instrumental role in developing a number of key relationships with many of the firm's major accounts.
"Lyle is a talented and seasoned industry professional with more than 12 years experience working in digital communications. As vice president of sales, he will direct our growing sales team and strengthen our leadership position within our core market sectors. He will also be responsible for overseeing relationships with key accounts and expanding the company's presence in new industries," said Robert Robichaud, CEO and president of Rapid Solutions Group.
"My initial focus will be to accentuate and expand upon our consultative sales approach. We will continue to concentrate on customers and work closely with them to achieve their objectives. This is accomplished by first examining each client's unique business challenges then, together, crafting innovative solutions to meet those challenges. Through these efforts, our clients set themselves apart in their given industries," said Sanderson. "In addition, while we will continue to hold a major presence in the financial services and healthcare arenas, I will expand the company's reach into other key areas, including the automotive and hospitality sectors."
Rapid Solutions Group offers clients a wide array of highly effective and innovative programs that enhance customer loyalty, increase assets, and maximize operational efficiencies. This is accomplished by utilizing the latest in variable data technology to create very unique, response-driven, and personalized customer communications solutions.
About Rapid Solutions Group™
Rapid Solutions Group is a leading digital customer communications company. Serving companies in the financial services, pharmaceutical, healthcare and technology industries, Rapid Solutions Group designs and delivers high impact communications. Leveraging advanced digital technology, combined with creative design techniques, application development, digital and offset print, and fulfillment expertise, we provide our customers relevant, one-to-one communication solutions. Strategically located production facilities in New York, California, Chicago and Kansas City provide unparalleled speed of delivery while ensuring real-time disaster recovery. For more information, please visit our website http://www.rapidsolutionsgroup.com or contact us at 1-877-RAPID-SG.
###