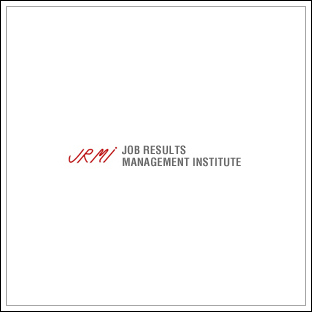 speak when not chewing food
Winston Salem, NC (PRWEB) May 10, 2006
Winston-Salem, NC (PRWEB) May 11, 2005 -- Want better results from your personal relationships? Check out free job descriptions.
Free for immediate download: free results-oriented job descriptions for parents, children, spouses, romantic partners, siblings, neighbors, friends, and many others.
Do this. Do that. Be sure to.... Most advice for building better relationships starts with an overwhelming laundry list of things you are supposed to do.
Wrong! It's more effective and easier instead to focus on the few key connections in the relationship. When you understand (and can easily remember!) the important ingredients necessary for a successful relationship, you can make more sense of the little things that lead to success.
For example, the traditional method for parents to teach a child might require the instruction to "speak when not chewing food" at the table. Now, the child knows that talking is a way to be understood, and the food, well, it can be talked over and around.
Parents would do better to couch the rule in a more uplifting, sociable, and fun goal, in this case, the good family atmosphere around the table.
So, the parent's job description might look this way:
MAINTAINS FAMILY DINNER TABLE AMBIANCE
by
speaking when not chewing food.
Focused this way, parents and children keep their eyes on the big picture and avoid becoming stuck in a quagmire of verbal tugs and pulls. Explained in the larger context of life, children are more readily able to accept direction because now they have a real stake in the outcome.
A spouse/life partner might be nagged into "helping out whenever possible" but is more likely to understand the key personal connection:
SHOWS KINDNESS
by
helping out whenever possible.
A romantic partner might be reminded into "creating a warm mood with candlelight" but is more likely to get the idea and try other things when she/he understands:
BRINGS VARIETY TO ROMANTIC SURROUNDINGS
by
creating a warm mood with candlelight.
A babysitter will most likely fall into "playing games" with children but needs to understand the context within which the games are played so that the way the game is played becomes important too, as:
CREATES A POSITIVE CHILD CARE CLIMATE
by
playing games.
The results-oriented relationship job description uses a three-line structure and boldface caps on the first line to focus attention on the desired outcome and to explain WHY the task is important. Free relationship job descriptions are available for download here: http://www.jrmi.com/free-job-descriptions.asp
About Job Results Management Institute:
The Job Results Management Institute, consultants to organizations worldwide, champions results-oriented relationships. Results-Oriented Job Descriptions for the workplace, job-specific management forms, and performance objectives, are available for purchase and immediate download. Soon, a new feature will be added to specialize jobs by industry, product, service, organization function and much more that will bring the database to over 2,000,000 job descriptions, all available at http://www.jrmi.com. Roger Plachy and Sandy Plachy, principals, created the Results-Oriented Job Description almost 30 years ago. They are authors of the books, Results-Oriented Job Descriptions, More Results-Oriented Job Descriptions, Performance Management, and Building a Fair Pay Program.
###