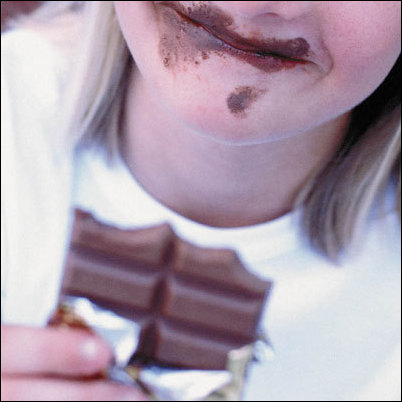 Sugary beverages have no nutritional value and seem to make a huge contribution to weight gain
Bethesda, MD (PRWEB) May 10, 2006
According to the American Obesity Association, it is estimated that about 15.5% of adolescents (ages 12-19) and 15.3% of children (ages 6-11) are obese. This is a staggering wake-up call for children, parents, policy experts and healthcare practitioners nationwide who are now grappling with an obesity problem that has nearly quadrupled in children over the last 25 years. Therefore, the FLAVORx Research Institute (FRI), the technical arm of FLAVORx, Inc that is dedicated to examining breakthrough technologies in health and pharmaceuticals, has recently partnered with bariatric surgeons and pediatric obesity specialists to address this major healthcare challenge for the 21st century. FRI is working in conjunction with top researchers to examine a possible solution to combat the poor dietary habits and nutritional deficiencies that many children and adolescents face.
Beyond the immediate health concerns and healthcare costs that these children may face, experts fear that this group of youngsters could become future overweight and obese adults. The causes of childhood obesity can come from a number of sources. Diet and eating habits, inactivity, socioeconomic status, environment, and of course, genetics can all play a key role in increased prevalence of overweight and obese children and adolescents. Studies show that genetic or "internal" factors account for about 30-40% of obesity cases, meaning external and behavioral factors primarily explain the recent escalation in weight gain among children and adolescents. While these external and behavioral factors may be variable and obscure, physiologically and scientifically speaking, the breakdown is a bit more clear-cut; weight gain occurs when bodily intake exceeds bodily output in the form of activity and exercise.
FRI made plans to first identify the key issues that preclude weight gain. It is apparent that children are ingesting food and drink that are high in calories and low in nutritional value while concurrently not getting enough exercise to compensate for that intake. To address this issue, FRI is currently examining zero and low-calorie solutions that will still supply children and adolescents with the nutrients and electrolytes they need on a day-to-day basis. Not surprisingly, several studies now show that high-calorie and sugar-added drinks, snacks and meals are linked to weight gain. A cup (8 ounces) of apple juice typically contains 112 calories, a cup of cola around 152, and even sports drinks contain approximately 60 calories per cup. With serving sizes on the rise these days (a typical drink is usually 20 ounces), it is not uncommon that children, and adults alike, could easily ingest hundreds of calories in liquids alone without even realizing it. "Sugary beverages have no nutritional value and seem to make a huge contribution to weight gain".
Comprehensive weight-loss programs often do not have a substantial effect on body weight, "People often get overwhelmed (particularly children) by nutrition advice and give up," A good tasting beverage that suppresses the appetite and has no calories but is high in nutrients is a good bet to a simple weight loss plan for children. They simply won't have the cravings for the junk food and beverages they are currently ingesting.
Currently, FRI is working with pediatric obesity specialists and bariatric surgeons to identify the key nutrients that children and adolescents require every day. Working with researchers and chemists, FRI is developing a supplement that will have the capabilities to replenish the body's cellular and metabolic requirements and suppress the appetite without the unwanted calories. Once this formulation is complete, FRI will go on to test its product with a taste panel to help identify key flavors and formulations that will satisfy the tastes of children and adolescents.
FRI is a consortium of the industry's top chemists and flavor specialists who have over 10 years of experience addressing the needs of taste science. FLAVORx has partnered with organizations such as the National Institutes of Health, GlaxoSmithKline, the UCLA Department of Pediatric Allergy and Immunology, Doctor's Without Borders and the HIV-Netherlands Amsterdam Thailand Research Collaboration.
For more information, please visit http://www.flavorx.com/fri_home.html or contact Teresa Chen at 800.884.5771 extension 234
# # #