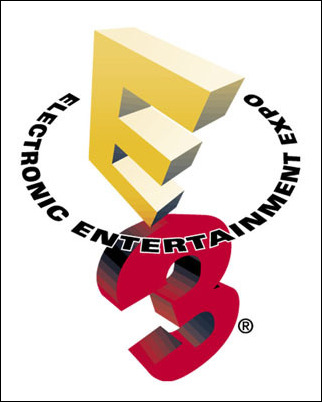 We are surprised we've kept up at the podcast this long
Bellingham, WA (PRWEB) May 11, 2006
Pacific Standard Time podcasters Lauren Miller and Aaron Apple are in Los Angeles reporting from E3, the world's largest videogame trade event. The convention is held from May 10 -12 and they will be posting news and game previews multiple times a day on the blog at http://www.pstpodcast.com. They will also be recording and releasing podcasts each night of the conference to discuss what games they played, news they learned about or what celebrities they bumped into. The first podcast will be available Wednesday morning around 9 am (PDT).
They are also proud to announce that the first episode at E3 is also their 10th episode total. "We are surprised we've kept up at the podcast this long," Lauren said. "I honestly never thought we'd be reporting from E3!"
"I am thrilled to be able to play the Nintendo Wii and Playstation 3," Aaron said. "It's so awesome to know that we will be some of the first people to actually play these new games that won't be released for months, or even a year."
Even though E3 has yet to begin, there has been plenty of news already. Many of the larger companies hold pre-E3 press conferences in order to get gamers even more excited for the event. A variety of different companies, including Nintendo, Konami and Square-Enix, have announced upcoming games and what will be playable at E3. Sony announced the pricing for its next console, the Playstation 3. For more details see http://www.pstpodcast.com.
"We were both here last year as well, and it was the craziest three days of my life," Lauren said. "We had to hurry from booth to booth all over the LA Convention Center trying to play as many games as we could while collecting as much free stuff as possible. Aaron and I plan on giving away some of the swag that we collect during the podcast, so make sure you are listening!"
About E3:
E3 is a trade event that draws tens of thousands of professionals. It gives gaming companies the opportunity to show off their upcoming products to the media. More than 1,000 new products debuted at E3 2005.
About Pacific Standard Time Podcast:
A blog that supplements a podcast from two cool twenty-somethings in the Northwest. They talk videogames, music, technology or whatever else comes to mind. If you want to be on the cutting edge of what matters, you should probably be listening..
Contact:
Aaron Apple 360.540.0831
Lauren Miller 206.963.6951
Hosts
http://www.pstpodcast.com
http://www.myspace.com/pstpodcast
pstpodcast(at)gmail.com
# # #